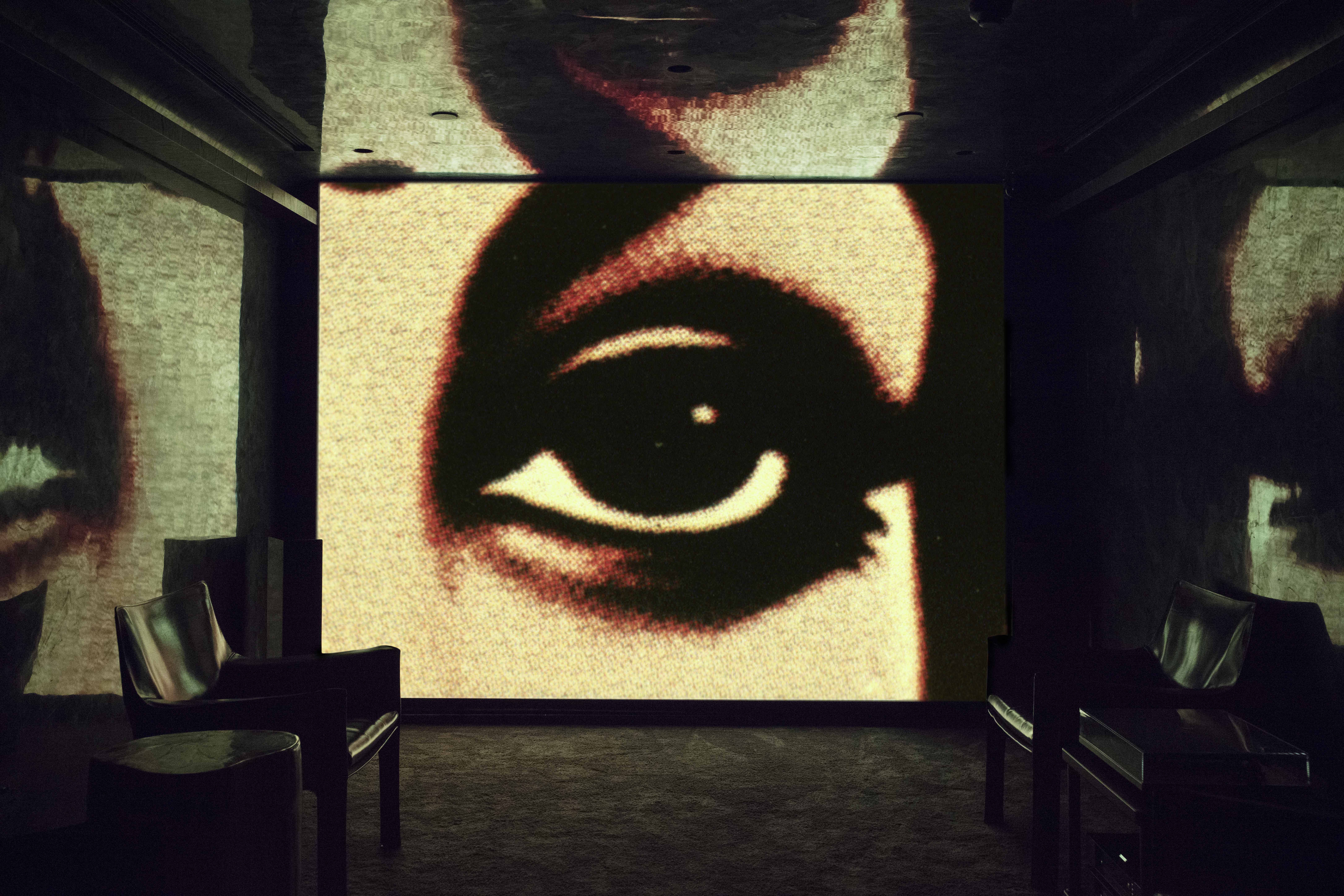 When you step out of the elevator on the 19th floor, you are standing in the dark. You may also notice how quiet it is: the incessant noise of Hong Kong's traffic and construction doesn't penetrate here. The floor is lined with cork, the ceiling with acoustical tile and the walls are black. Empty Gallery is both a respite from the distractions of the outside world and a departure from the typical white cube. "It forces you into a more embodied experience," gallery director Alexander Lau says of the space, which was designed to best showcase the gallery's program of sound, moving image and non-object-based art.
Founded by Stephen Cheng in early 2015, Empty Gallery occupies two floors of an industrial high rise on the southern shore of Hong Kong Island. Although the majority of the gallery's collectors hale from East Asia, its programming—including shows with Takeshi Murata, Toshio Matsumoto, Jacqueline Kiyomi Gordon, C. Spencer Yeh and Xavier Cha—has a global reach. The gallery is poised to become increasingly visible internationally, with outings planned at the Armory Show and Frieze New York this spring. The new challenge will be to evoke the immersive experience of the gallery within the restrictive confines of an art fair booth. "The fairs are really a big experiment," Lau admits, and yet technical challenges are an area where the gallery has always excelled.
Before opening Empty Gallery, Cheng ran an independent post- production studio, and as a result the gallery maintains a staff skilled in CG animation and digital rendering. Work shown in the gallery is often completed or produced in collaboration with its in-house team. Their current project is a single-channel video by the New York–based Cha, known for her emotionally incisive and physically demanding videos and performances. The piece, which explores the cinematic tropes of martial arts fight scenes, will be shown at the gallery during Art Basel Hong Kong.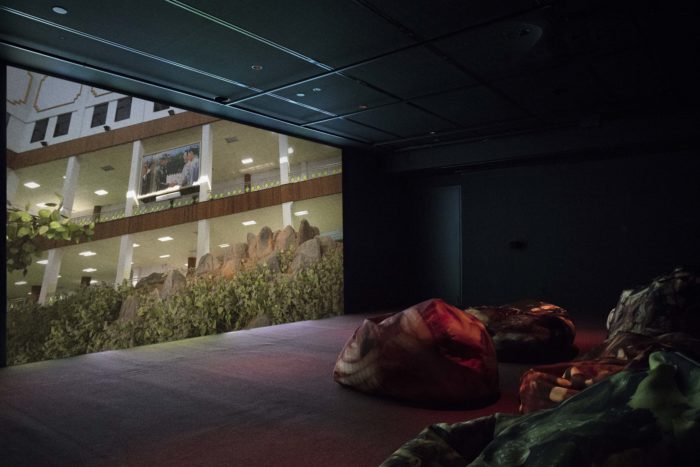 When Lau discovered Cha's interest in martial arts, he suggested that she produce the piece using local talent. "Martial arts cinema is one of the unique cultural exports of Hong Kong," he explains. "When we see a scene in a Hollywood action film, whether it's the movement or the fight coordination, it's influenced by techniques that originated here."
To choreograph and shoot the piece, Cha worked with a Hong Kong–based crew of industry experts, joining their technical prowess to her conceptual rigor. "Certain scenes will pull the viewer into an ambivalent eroticism between the two actors whose movements, although combative in nature, are also extremely intimate and passionate," says Cha. "Others will deconstruct or isolate movements into mere parts in a virtuosic machine."
"Speculative" is one word Lau uses frequently to describe the gallery's approach; "idealistic" is another. Both labels suggest a chancy, yet optimistic, undertaking. Hong Kong is said to be a relatively conservative market, with local collectors' taste running to postwar European and Chinese object-based art, rather than sound or video. "There wasn't a basis here, either commercial or nonprofit, for showing the kind of work that we do," Lau tells me. "And there wasn't necessarily a clear-cut audience when we started. So you might call it a speculative gesture to open the space."
Being the first to plant a flag may prove to be an advantage, however, as tastes change and a younger generation of collectors emerges. But Lau's ambition for the gallery doesn't end at sale; he wants it to be at the vanguard of cultural creation. "We want to be a gallery from the East that supports artists who are not just successful in the market, but are also becoming part of the global narrative," says Lau. "We want to be at the forefront."