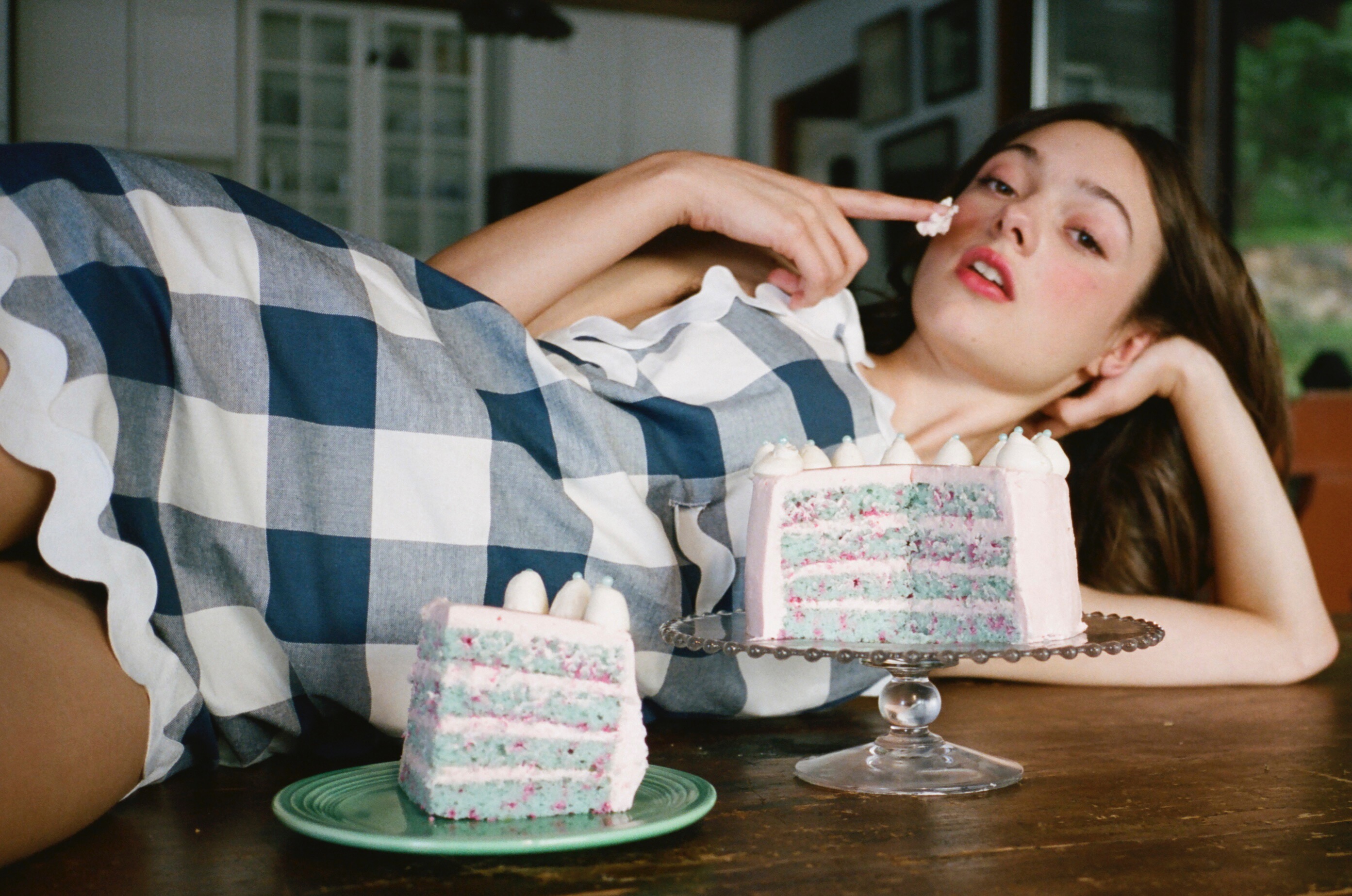 Despite her art world upbringing, Paris Starn claims she's not much of a visual artist—"I was never good at it, nothing looked the way I wanted it to." But she's always had a knack for clothing design, as evidenced in the eight-piece collection marking the debut of her new label, Paris 99, which launched in collaboration with Opening Ceremony this winter.
Inspired by the silhouette of the aprons passed down to her from her great-grandmother, Starn conceived of and named each design after her closest friends, each of whom models "her" dress on the Paris 99 e-commerce platform. A Manhattan native, Starn grew up in Chelsea surrounded by the prolific gallery district as well as the many friends and associates of her art world-entrenched parents—now-Brooklyn Museum director Anne Pasternak, who, in the 1990s, was starting out at Creative Time, and the internationally acclaimed artist Mike Starn, who was represented by Leo Castelli until the famed dealer's death in 1999.
"At 5, I decided my favorite color was black, because a lot of my parents' friends wore black exclusively all the time," the younger Starn recalls. "My mom would take me to galleries almost every weekend, and my father would bring along crayons and paper, and they'd have me draw the art I liked. At the end, they'd say, 'Do you want to go back to any of the galleries?' And, while we didn't go there on the gallery tour, I knew where Comme de Garcons was located, and I would always take them to Comme, and I would draw the clothes," she says. "I really saw no difference between their clothing, which is art, and what I'd see in a gallery." Demonstrating what fashion design can be when coming from a place of genuine, uncontrived appreciation of art as well as the processes behind the artistic imagination, Paris 99 is a testament to the refreshingly original creativity of its young designer.