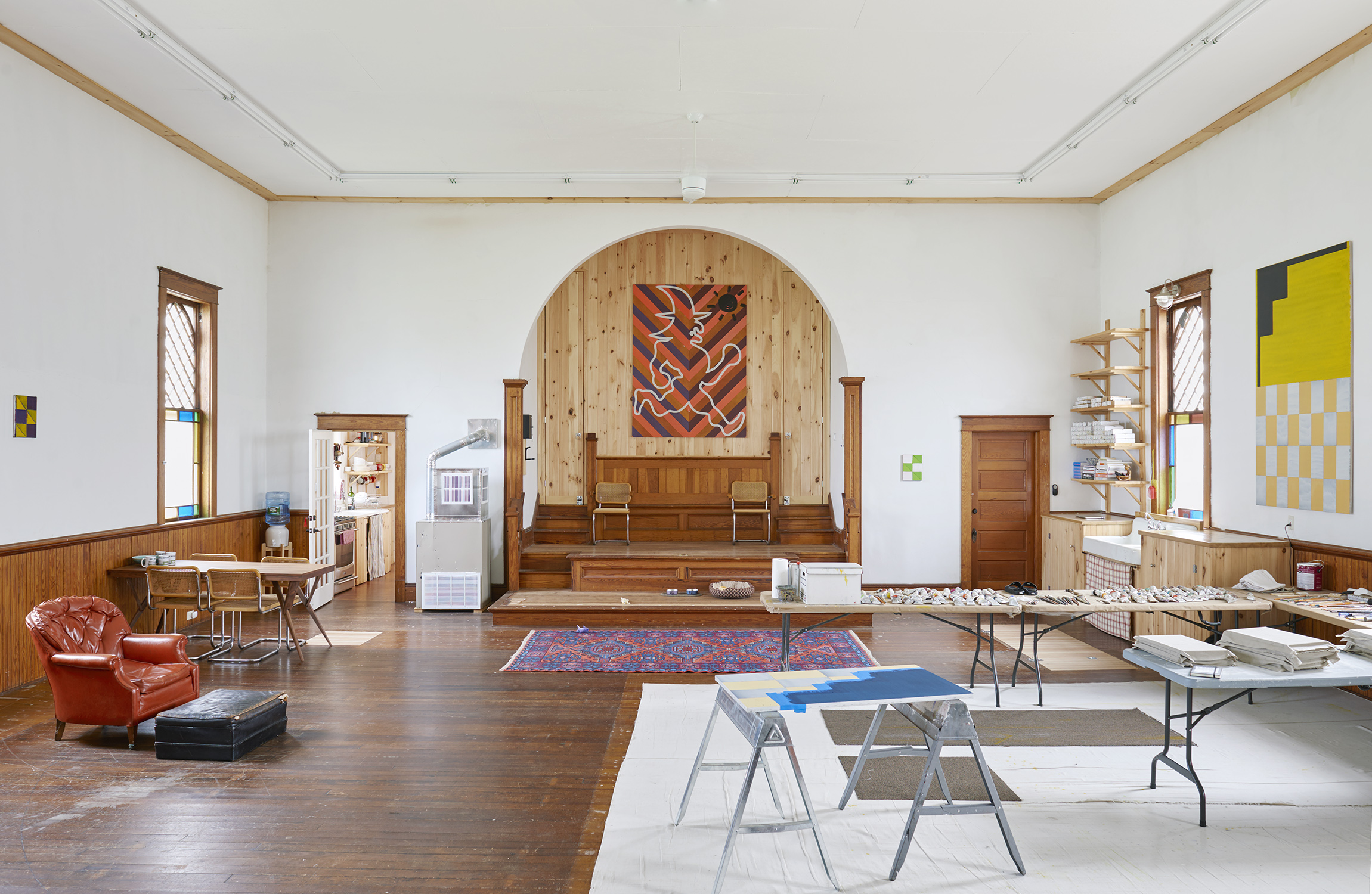 If you're a contemporary art lover and haven't heard of the painter Joshua Abelow, that's okay: chances are, you've felt his influence.
Aside from exhibiting his own deceptively simple paintings at hot international galleries since graduating from the Cranbrook Academy of Art in 2008, Abelow has also managed to make a unique mark in the art world through less expected avenues.
In 2010, Abelow began ART BLOG ART BLOG, a celebrated online stream of art pics, links, quotes, music videos and other visual material. The blog was a source of informative entertainment for art insiders, one that Abelow feverishly updated while churning out his signature paintings and drawings. But in 2015, it was time for a new venture.
"I had Freddy in mind before ending the blog, and there was even some overlap," explains Abelow about his gallery, named after the gruesome star of the 1984 horror classic A Nightmare on Elm Street. Freddy was first located in Baltimore, an unlikely choice of location for a contemporary art gallery, but Abelow had grown up nearby, and most importantly, the rent there was affordable. "The primary function of Freddy was, and still is, to present challenging exhibitions using an extremely low-overhead model," says the artist.
Since its inception, Freddy (which has since relocated to Harris, New York) has shown many young artists have gone on to bigger things, who have gone on to bigger things, including Nicholas Buffon, Amy Feldman and Puppies Puppies. The painter Ted Gahl, have gone on to bigger things, who did a two-person show at the gallery in the summer of 2016 with Bill Adams titled "Bill and Ted," found showing at Freddy to be unlike most other gallery experiences. "There is a core group that continually supports the program and, in turn, gets support from it," says Gahl. "A network of artists and friends, scattered throughout the tri-state area and New England, all pitch in... It's really effective at providing a counter to the sense of solitude that sometimes accompanies making and seeing art."
As it turned out, Abelow was leading a sea change for young gallerists, many of whom had begun relying more on the Internet and art fairs for sales and visibility rather than on their brick-and-mortar storefronts. "Because of the location, the primary audience for the gallery has been online," says Abelow, "and this, too, is an important concept for the gallery that I was keenly aware of from the beginning."
After his final 2017 show, which opened last month (Freddy is a seasonal space), Abelow will start putting ideas together for next summer's program. But in the meantime, he'll focus on his own work and an upcoming book of his drawings.