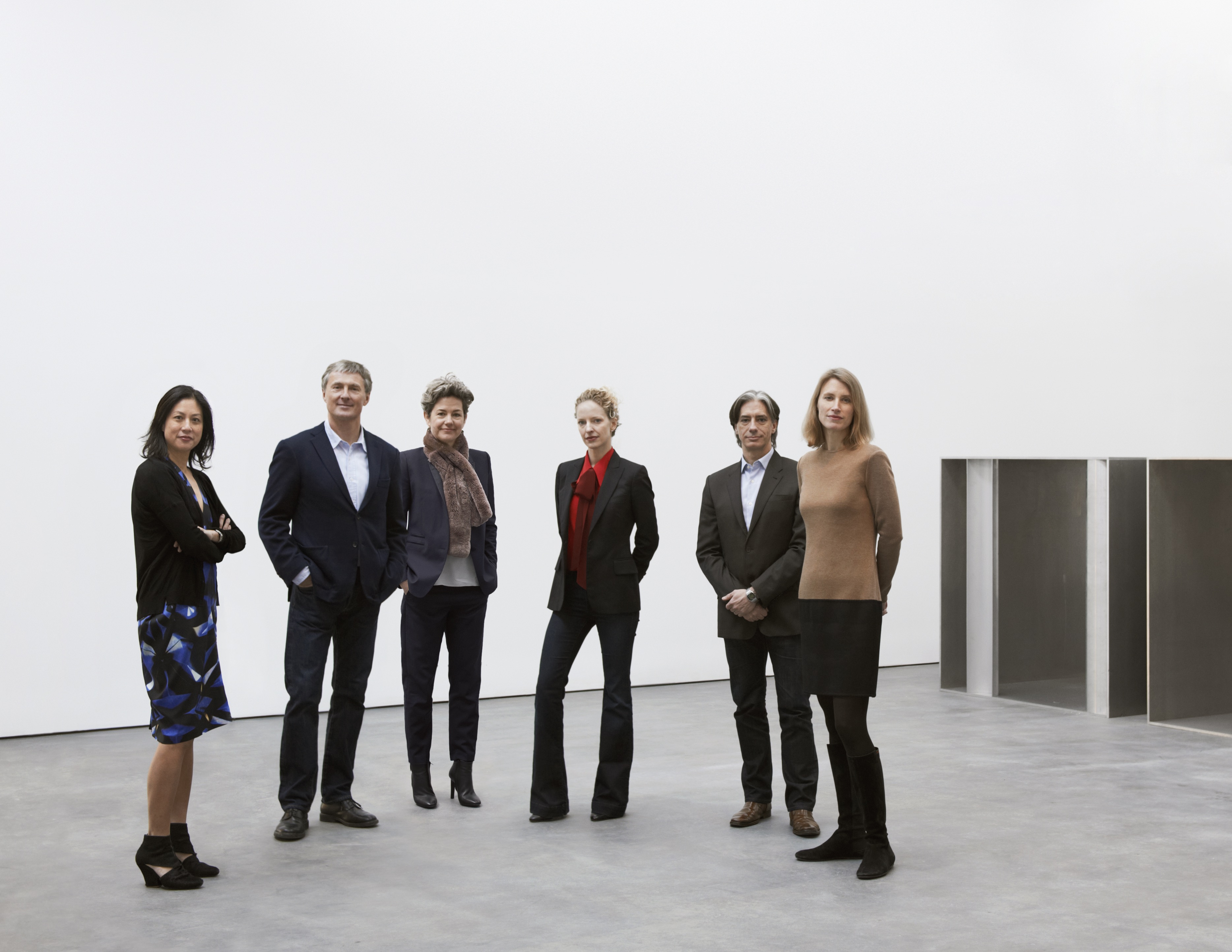 David Zwirner Gallery is known as a global powerbroker in the blue-chip art industry, but for fifty years and three generations the business has also remained a family affair. "Almost all our family trips were spent looking at art," says Lucas Zwirner, the 26-year-old son of David Zwirner and grandson of the retired German gallerist Rudolf Zwirner. "Every time I travel to Berlin I go see this one Petrus Christus painting with Rudolf, and I saw the Isenheim Altarpiece at Colmar the last time I was in Basel with David. What Rudolf really did for David, and what David did for us in turn, was not only expose us to contemporary art, but encourage us to look at art history as the foundation for an aesthetic."
The family's own history in art dates back to Cologne in the 1960s—then an epicenter of the art world. Rudolf Zwirner co-founded the Kölner Kunstmarkt fair there in 1967 and ran a gallery that was an early champion of artists Joseph Beuys and Sigmar Polke.
As a young man, Rudolf's son, David, had no interest in entering the family business. He studied jazz music at New York University, but when that didn't work out as a career he asked his father for advice on dealing art. Rudolf, it's said, suggested he open an art gallery in New York.
Today David Zwirner Gallery is the second-largest dealer of art in the world, with four galleries between New York, London and Hong Kong. Rudolf's tastes and influence can be felt in his son's enterprise—David represents the estate of Polke today—but he has also discovered contemporary stars of his own, such as Jordan Wolfson and Jason Rhoades. "I liked David's energy and the more I got to know him the more I understood how exceptional he was in what he did, kind of at the level of Michael Jordan but as an art dealer," said Wolfson of his decision to join the gallery's roster in 2013.
In 2015, Lucas Zwirner joined the family business as the editorial director of David Zwirner Books, which launched the previous year to publish exhibition catalogues and monographs for gallery artists. At first, Lucas was not interested in joining his father's business. "I had this visual arts training my whole life, my siblings too, but the truth is that my background then became very literary and sort of philosophical," he says. "I thought I'd go into academia at first. I was not imagining the gallery as a place I would work necessarily." But when David decided to expand the books operation to go beyond the gallery's program, Lucas came on board.
Today David Zwirner Books publishes about 25 books per year, which includes exhibition catalogues as well as a growing number of literary works that have little or nothing to do with the gallery or even visual art—a book of poetry, for instance, and a series on ekphrastic writing.
Just like a good family, the gallery both supports its artists and challenges them to grow. "It's not a free ride, it's a lot of work with high expectations being an artist at this gallery," says Wolfson. "David has fostered a culture in the gallery that spreads to the artists showing there that I feel creates an environment that results in one's best shows. It's very specific to the gallery, and David is in his way hands off with everyone he works with yet intensely present."