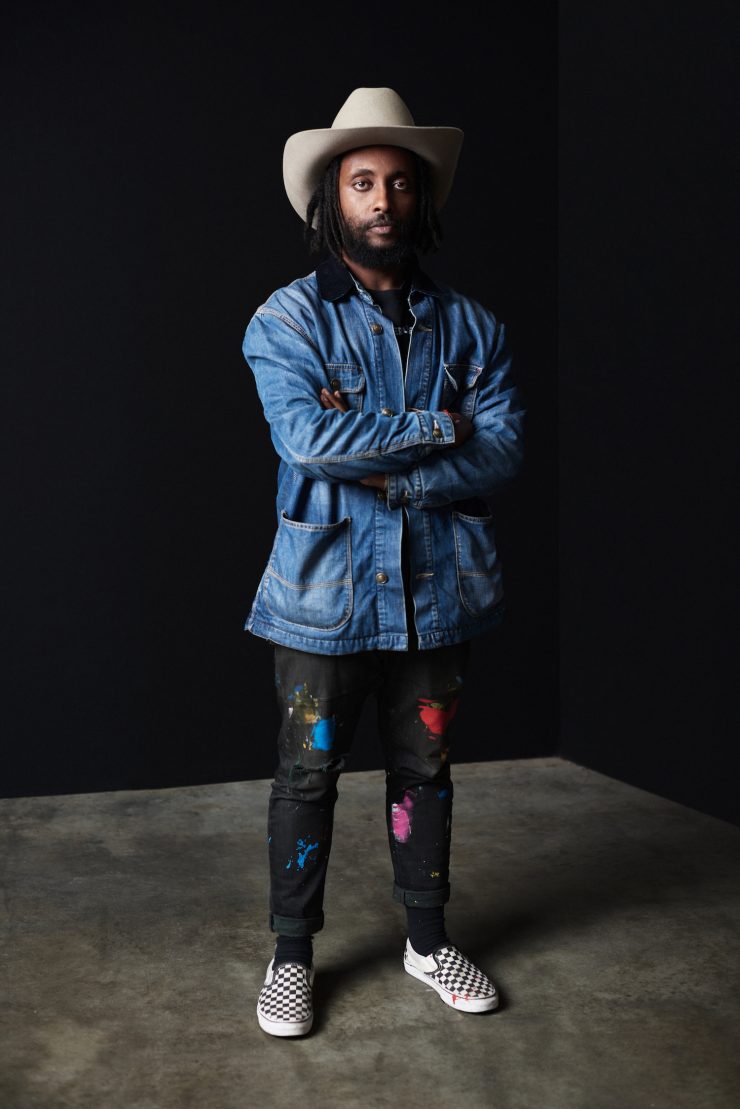 A recent L.A. transplant, Awol Erizku makes lush photographs that question art history's gaze, paintings and readymades that capture the aesthetic language of the streets, and installations that encompass all those things. He's currently at work on a new solo show, "I Was Going to Call It Your Name, But You Didn't Let Me," at Nina Johnson Gallery in Miami, opened November 28.
If you could trade with anyone, who would it be? The son of David Hammons and Richard Prince.
Do you live with your own work? I have a live/work space, so definitely. You can't tell where the art ends and where the living room begins.
What is the best piece of advice you've received? My grandmother told me, 'If you want to launch a big ship, you have to go where the water is deep.'
How did you fund your first works? I was working on my thesis show at Cooper Union, and at the same time, a collector was trying to buy one of my pieces. He came to my studio one afternoon with his checkbook and was like, 'How much money do you need for this piece?' I needed exactly $3,000 to make the show happen, so that's what I asked for.
When you aren't in the studio, where are you? Lately I've been DJing a lot, so I've been in a lot of venues. I have two aliases: One is Due Champ and the other is Flex Luger. I like to spin a variety of records, but I specialize in deep, underground trap music.