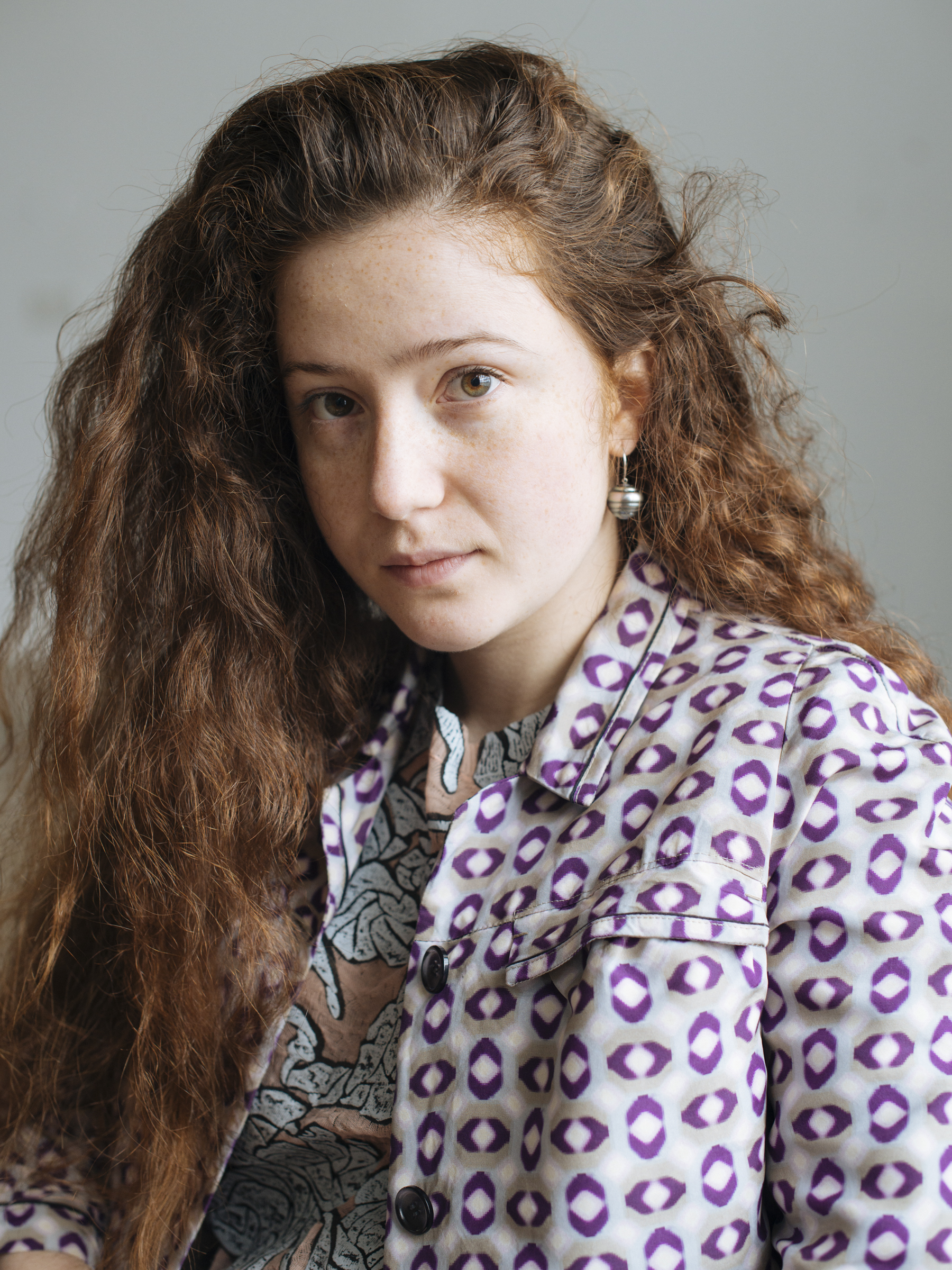 Artist and gallery owner Sarah Meyohas first gained traction in 2015 for Bitchcoin, a cryptocurrency she backed with her photography. The native New Yorker made substantial gains again in 2016, landing her first show at 303 Gallery, where she traded stocks from the gallery floor. Next up? A data-set project based on the 10,000 roses she dissected at the former Bell Labs complex in New Jersey.
How do you know a work you've made is good?
The work is preceded by the thought for it. Knowing whether the thought is good, or at least worth pursuing, feels like an itch. It grows impossible to ignore, despite the complications that it invariably entails. Naturally, I am not a producer, nor can I sustain a studio practice. So I only make something when it is no longer an option not to make it. Given the acute emotional conviction I need to simply decide to bring a work into existence, I don't concern myself with whether it is good or bad. Judgement is left to the viewer.
Ode to Hans Ulrich Obrist, do you have any unrealized projects?
I have projects that are not fully formed. They are ideas that, for some reason or element, cannot be dismissed. But I haven't yet followed the thread, or it hasn't had enough time to mature.
How did you fund your first works?
Trading stocks! I could deduct my art expenses from my capital gains. Ironically, trading stocks then also became some of my first works. I would trade stocks, not with the purpose of making money, but of moving the line as a way of drawing with my ownership. Then I would gesturally redraw the line I had created with oil stick on canvas. Trading stocks became my funding, literally and figuratively.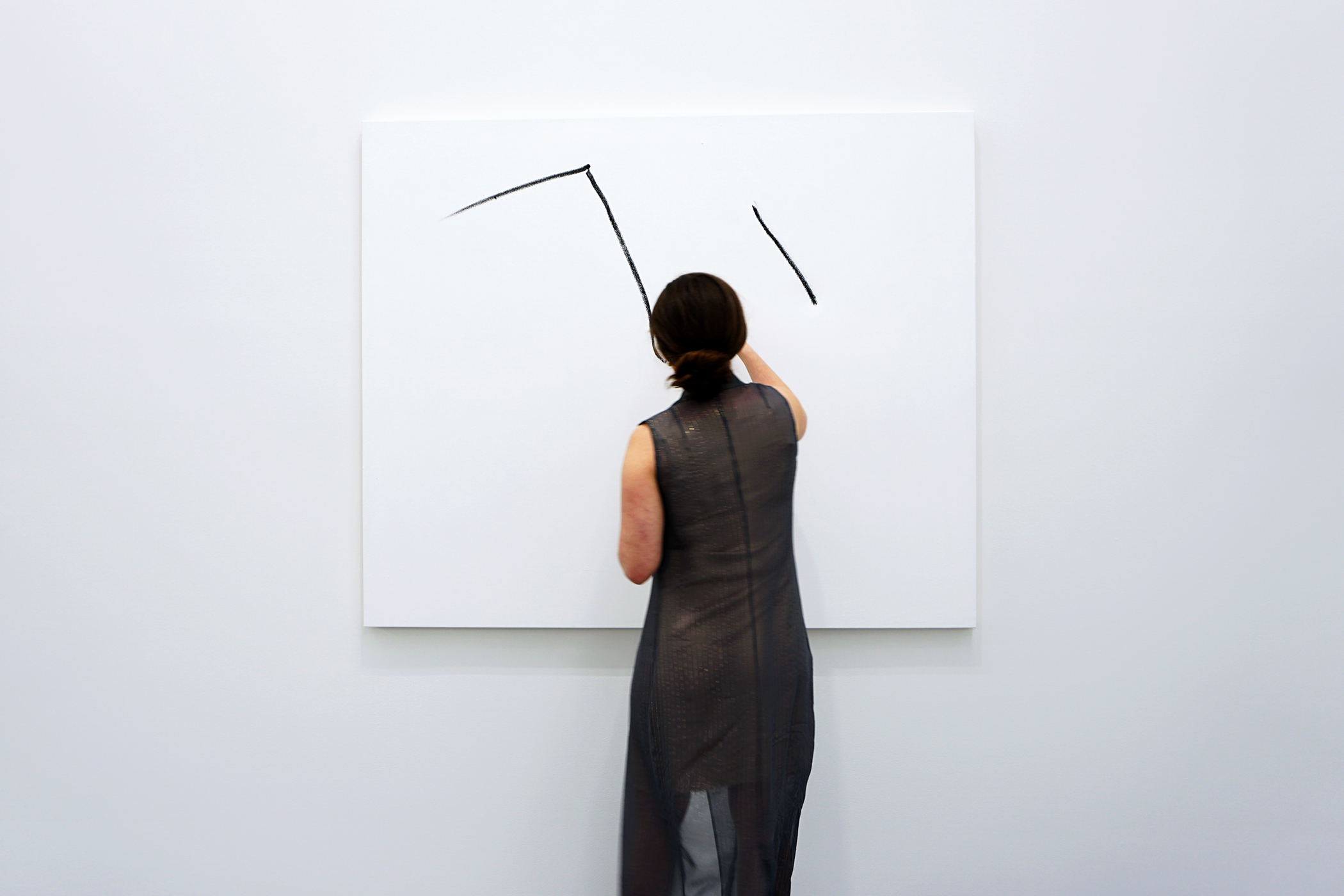 What was your first gallery experience?
For my stock performance at 303 gallery, I made all the work from the premises of the gallery. This made what was already my first solo experience in a gallery all the more memorable! The show started with blank canvases. From a desk in the middle of the space, I set to work trading, and then drawing till all the canvases were filled. 303 Gallery was my office, studio, and set.
Do you live with your own work? Would you?
My apartment is a gallery so I live in the most recent installation. It's a privilege and inspiration to be surrounded by the work of my peers. I remember events based on what show they happened in. A home inevitably sites memories, events are markers, and now one is magnified by the other. The works are company.
What are you working towards?
I'm at the halfway point in a two-part project. The first part was gathering data in the form of an installation at the former Bell Labs. Ten thousand roses were placed in the atrium. Over the course of four days, as many petals as possible were picked and photographed by workers at sixteen individual stations, producing a digital data set. The men set aside the petals they considered most beautiful, which were then pressed to create a physical subset of this data set. The entire process was recorded on 16 mm film.
The second part is processing, analyzing, and archiving that data in the form of an exhibition.
When you aren't in the studio, where are you?
I'm never in the studio.