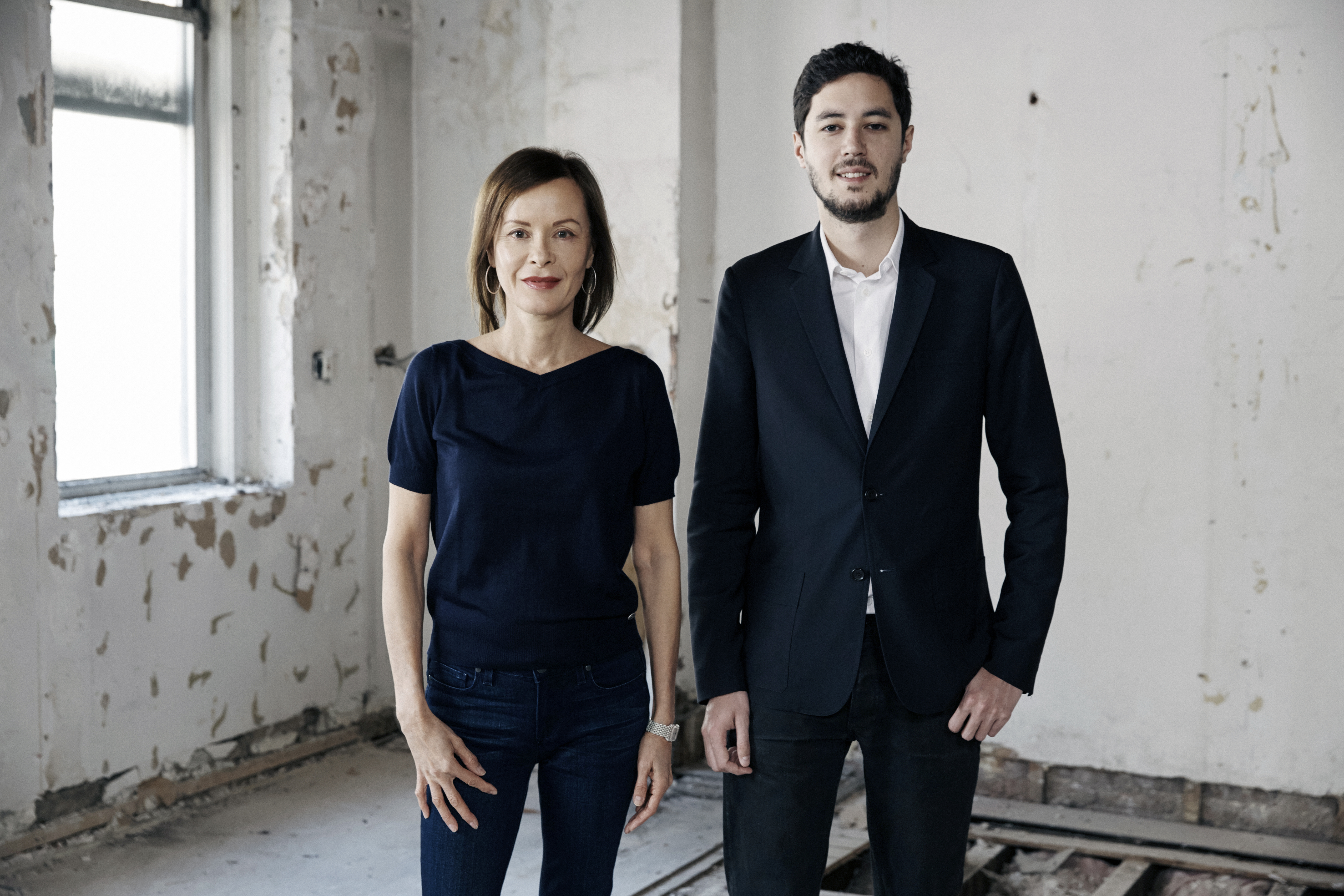 The European gallery Almine Rech is branching out across the Atlantic this October by launching in Manhattan. The new location marks the intertwining of several illustrious family trees: Rech, Picasso and Calder.
Legacies can be tricky to handle, but the gallery is delving right in with the exhibition "Calder and Picasso," which developed through a yearlong exchange between gallery director Paul de Froment (son of Almine Rech and stepson to Bernard Ruiz-Picasso, the scholarly grandson of Pablo Picasso) and Alexander "Sandy" Rower (grandson of Alexander Calder, and chairman, president and co-founder of the Calder Foundation). "It's family-orientated—two descendants of the artists curating the show," says de Froment. "I like that a lot."
Almine Rech, daughter of the fashion designer Georges Rech, co-founded a Parisian gallery in 1989 with a single light installation by the artist James Turrell. In 1997, she opened her own eponymous gallery in Paris and swiftly built a reputation for her astute eye for Minimalist and conceptual work. A decade later she opened a gallery in Brussels, and another in London in 2014.
Growing up surrounded by the art world, de Froment was initially reluctant to follow in his mother's footsteps, rejecting it as "too straightforward" a path. Instead, he studied English and economics before completing a master's degree in management at a French business school. He briefly worked in a private equity firm, but "quickly realized that it wasn't for me—the art world is more interesting, and maybe office work seemed a bit foreign compared to it," he says.
The New York space is "a natural step for us," says de Froment, who oversaw preparations for the Gagosian Gallery exhibition "Picasso & the Camera." "My being here accelerated the process but New York is the center of the contemporary art world, so it always was in the back of our heads to do something here."
The gallery will be a 3,000-square-foot space on the second floor of a building at 39 E. 78th Street, designed by David Bucovy. "We didn't want to open a gigantic industrial space in Chelsea but a more intimate space, which the Upper East Side is perfect for," he says. "Location was really important to us—we are in the right neighborhood and have nice neighbors," he says, pointing to galleries including Mnuchin, Gagosian, Nahmad and Skarstedt.
The opening exhibition will feature more than 50 works by Calder and Picasso, all of which focus on the resonances between the two giants of modern art.
"Our goal is to continue the good job we have been doing in Europe here in New York, but of course we will adapt to the new environment," de Froment says."It's about family and experience."