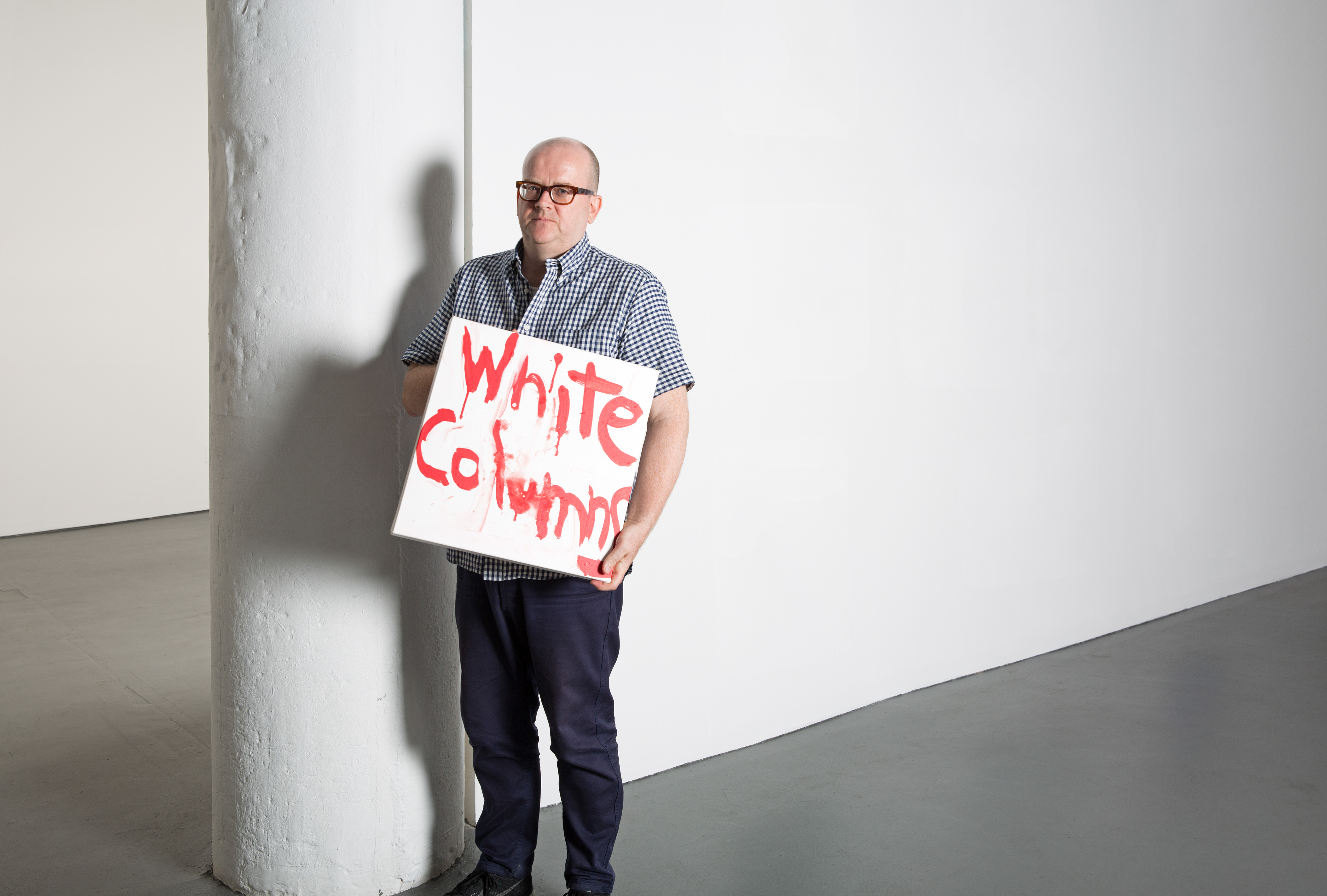 Out of the milieu of the 1960s and early 1970s, a climate in which many Americans questioned institutional authority, the New York art scene gave rise to the development of alternative art spaces that fought to exist outside the circuit of commercial galleries and museums.
In October 1970, in a raw and dilapidated 19th-century storefront and basement in SoHo—a six-story building then owned by the artists Jeffrey Lew and Rachel Wood that also functioned as their apartment and Lew's studio—one of the first avant-garde sites opened, taking its address for its name: 112 Greene Street. Venues like 112, which was initiated by Lew along with Gordon Matta-Clark and Alan Saret, provided indispensable support for vanguard artists, expanded ways of exhibition making and promoted new art forms.
Existing among a network of alternative spaces that appeared during the experimental atmosphere at the time—Artists Space, The Kitchen, Creative Time, PS1, FOOD, Printed Matter—112 is particularly notable for its longevity (it still exists today) and its continued impact. In 1979, the organization moved to Spring Street and was renamed White Columns before heading to the West Village in 1991. It found its current home in the Meatpacking District in 1998. But in spite of address changes, it has not stopped making contributions to both the aesthetic and social fabric of New York. The experimentation the organization was founded on has helped it flourish to become an indispensable source for engaging with artists who have no prior gallery experience or artists working outside the commercial art world altogether. "We're very interested in artists before consensus forms around their ideas," says Matthew Higgs, who joined White Columns as director and chief curator in the fall of 2004. "The goal is to seek out independent, idiosyncratic voices, wherever they might be. We're always thinking about what isn't being addressed, what's been overlooked, and why."
Visitors to White Columns have learned to expect the unexpected, and the recent quad of solo exhibitions—all by women—which opened last June offers a pointed lesson. Pam Glick had a prominent career in the 1980s that faltered owing in part to her move to Buffalo, where she is still based. Glick's oil and enamel painted landscapes are emotionally charged narratives, frequently incorporating fragmented words into the pieces. "She is a great example of an artist who somehow became overlooked moving out of the city, where there was less visibility for her work and her ideas," says Higgs. Two solo shows of younger New York artists were also on view. Canadian-born Adrianne Rubenstein explores open-ended narration through her colorful, gestural paintings that take the natural world—broccoli, global warming and songbirds—as their subjects. Annie Pearlman paints bold terrains that almost exist in a state of hypnagogia, with references to urban and architectural elements in a dreamlike dialogue. The four-part exhibition also featured Alyson Vega, who works primarily with fiber to create collage works and assemblages. Vega, a former math instructor for 22 years, is a self-taught artist working with a disability, an area White Columns has supported very closely. "We present the work of artists with disabilities alongside the work of more conventionally trained artists," says Higgs. "The arts and disabilities movement is one of the few areas in contemporary visual culture that hasn't really been best articulated by the art world."
The latest show at White Columns, running through October 22, features work by self-taught artist Ben Morea, New York-based Tony Just, digital artist Dale Jackson and the emerging artist Danny Thach, who infuses a powerful energy into his abstracted objects, people and animals rendered in multimedia, acrylic, monotype prints and quilted works. Since Higgs took the helm, White Columns has used its history, legacy and international visibility as a platform to open conversations around creativity, working with centers from New York to California.
Venerable spaces are of course not immune to the evolving fragility surrounding the social, political and economic realities in which they operate. As a not-for-profit, there lies a certain financial precariousness that is only further agitated by New York's current real estate market. Like a number of contemporary arts organizations, White Columns will lose their present space when its lease is up in 2018. "Probably the biggest single upheaval in the whole culture of alternative arts spaces in the past 50 years revolves around the fact that our history and dynamic is in Lower Manhattan," says Higgs. "The cultural life of New York City will change significantly as we find new homes."
To confront the issue, White Columns has joined with 15 other organizations to form Common Practice New York, a group that explicitly examines the connection of real estate and gentrification to independent, not-for- profit cultural institutions. An exhibition is planned for the fall, to take place at Artists Space. "It's complicated, because the cost of real estate now in New York is prohibitive—prohibitive for artists, prohibitive for individuals, and also prohibitive for independent, not-for-profit organizations," says Higgs. The group sees itself as a platform to put into the public domain some of the concerns that are affecting the field, impacting artists, audiences and communities. "It's an opportunity for us all to think about our missions and how we can be most effective."