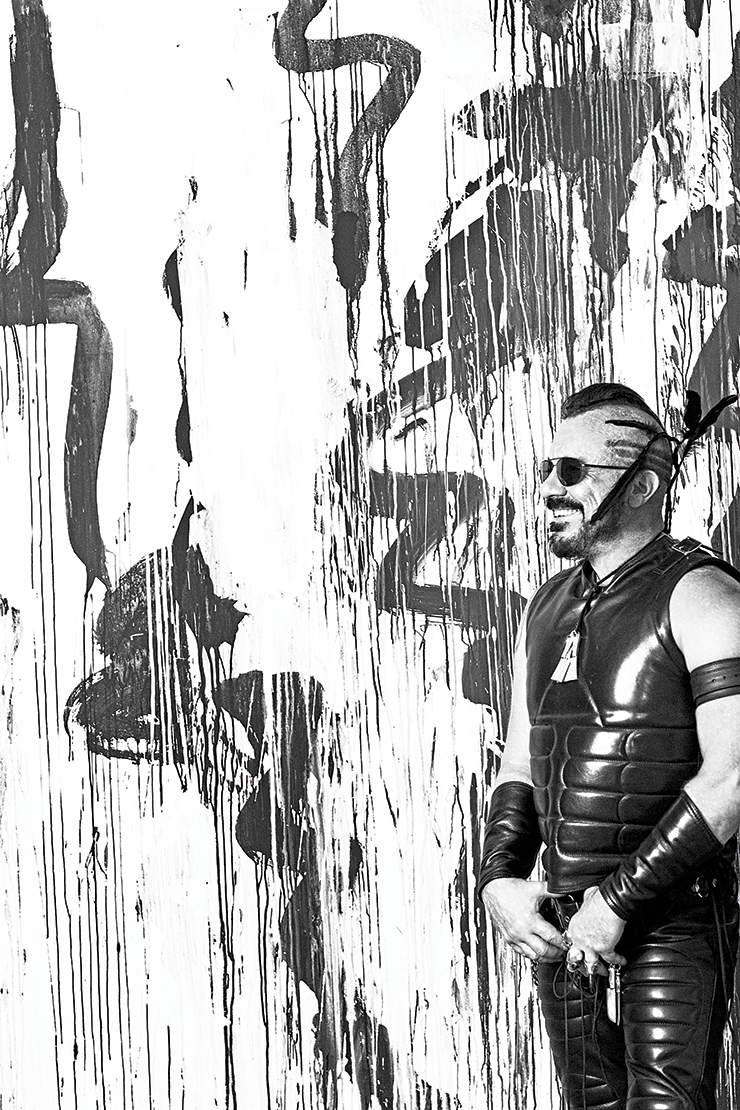 Man's fall from grace came by way of Adam and Eve, the biblical couple whose choice of apple saw them expelled from the Garden of Eden. Architect Peter Marino has taken the cautionary tale and turned it on its head in a special collaboration with Ermenegildo Zegna.
The contemporary Adam and Eve take the form of a pair of cabinets crafted from used oak wine barrels: Adam convex, taken from the aged exterior; Eve concave, colored purple by the wine she once housed. Marino designed the furniture in a commission conceived and displayed by Zegna, and crafted by a team of artisans at San Patrignano, a rehabilitation center in Rimini, Italy, which Zegna has maintained a relationship with through its program, Barrique, the third life of wood.
"What was fascinating was to see how, through the process of creation, these kids can really change their lives and be inspired by beauty and hard work," says Anna Zegna, granddaughter of Ermenegildo. "Because they have to be very focused on what they're doing, it gives them a new direction."
Marino, Zegna and San Patrignano have in common a dedication to craftsmanship. Marino has a longstanding relationship with Zegna, which he calls "greener" than most businesses. Indeed, the Fondazione Zegna is unusually socially minded, a quality borne in the company's DNA.
"This is a family business and story," says Zegna. "When my grandfather was developing his mill in Trivero, he felt compelled to improve the lives of the people working nearby." While creating his business in between two world wars in a remote Alpine village, Ermenegildo developed the local community, building schools, a hospital and cinema and encouraging artisans and architects. One of these was the father of the artist Michelangelo Pistoletto, who created a mural depicting the process of making wool, from shearing the sheep to developing the fabric. The company now works with his son, a relationship that began in the early 1980s.
"We are still working on art that has the concept of creating social change," says Zegna. The San Patrignano collaboration is consistent with what the company stands for. "We work with raw material; we pay attention to the environment; we give back to the community. Yes, we produce beautiful clothes, but if there's not a world in which we can all survive, then what is the point?"
The famously leather-clad Marino was "immediately" enthused by the project, sending Zegna a collage with handwritten details within two days of being asked. In a week, he had sent all measurements so the young artisans in San Patrignano could create the prototype. Proceeds from sales will help finance projects organized by the San Patrignano community.
"All of us human beings have a huge responsibility," says Zegna. "Whichever medium we can use to convey this message to make people aware, we should definitely use it."