Elizabeth Fazzare: How did you begin to build your own collection?
Kara Smith: I started building my collection about 10 years ago. Although I've always been inspired by art of all kinds through travel and fashion, in particular, I was finding that art was becoming more of an integral element in many of my projects. It became something to share with clients as I designed their homes and helped them build their own collections. Through this process, I was introduced to some incredible curators who specialized in up-and-coming artists who really spoke to me. I came across a lot of really interesting pieces, many of which I wish I had the foresight to buy, that ultimately found their way into many of my clients' homes. That's when I decided it was time to get serious.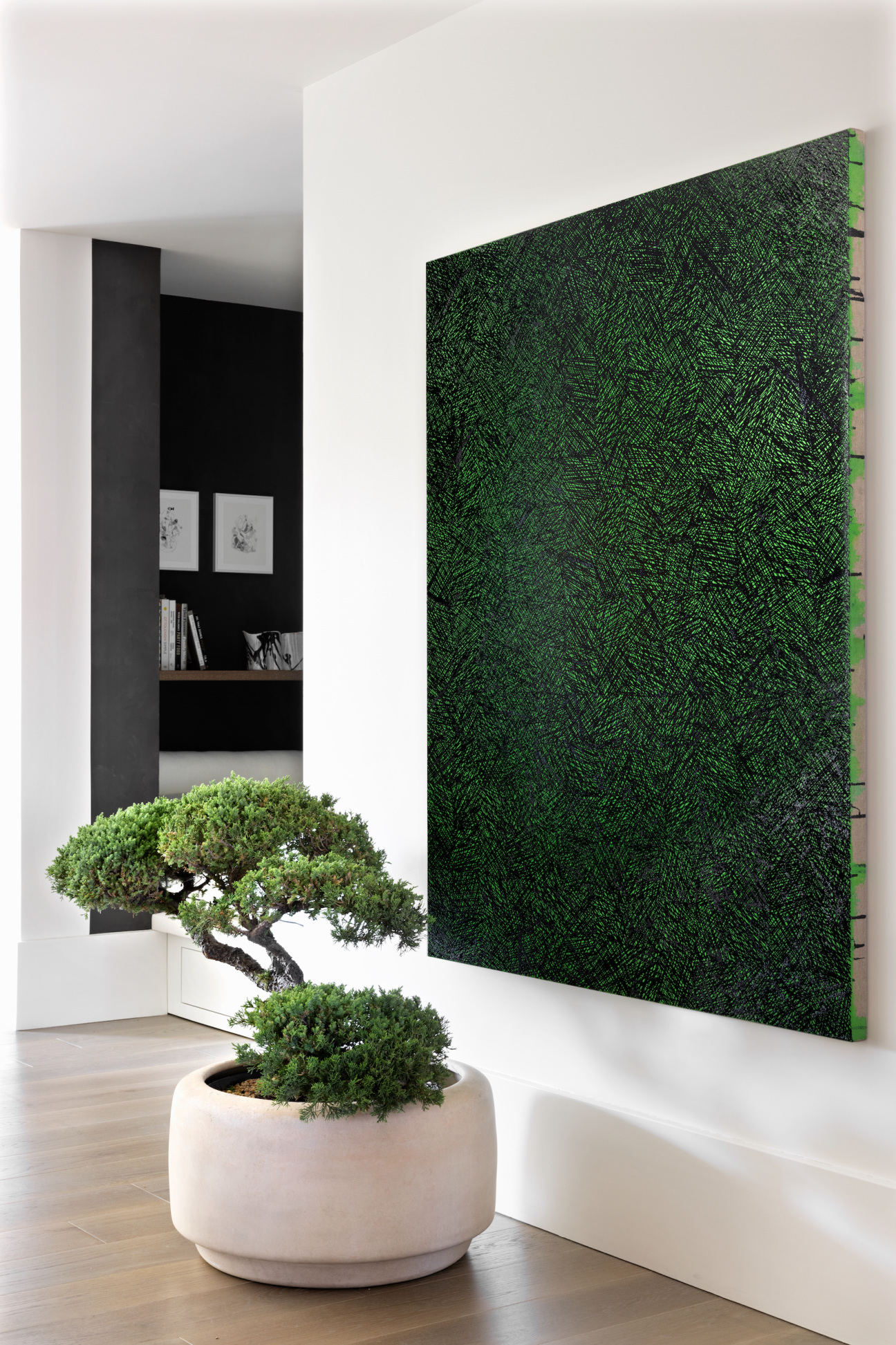 EF: What was the first piece you purchased?
KS: My first significant purchase was a Miles Aldridge Dinner Party #6 artist special print. I wanted something large for my dining room and the hunt stopped as soon as I found this piece. It has hung prominently in every one of my homes since I purchased it twelve years ago.
EF: Do you have a defining theme to your collection?
KS: My collection is eclectic. I appreciate a broad range of styles and mediums, owning everything from photography to acrylics to sculptural.
EF: What designers/artists are inspiring you right now?
KS: My list of favorite inspiring artists my be too long to list! Some of them include Stanley Whitney, Jordan Kerwick, or Derrick Adams.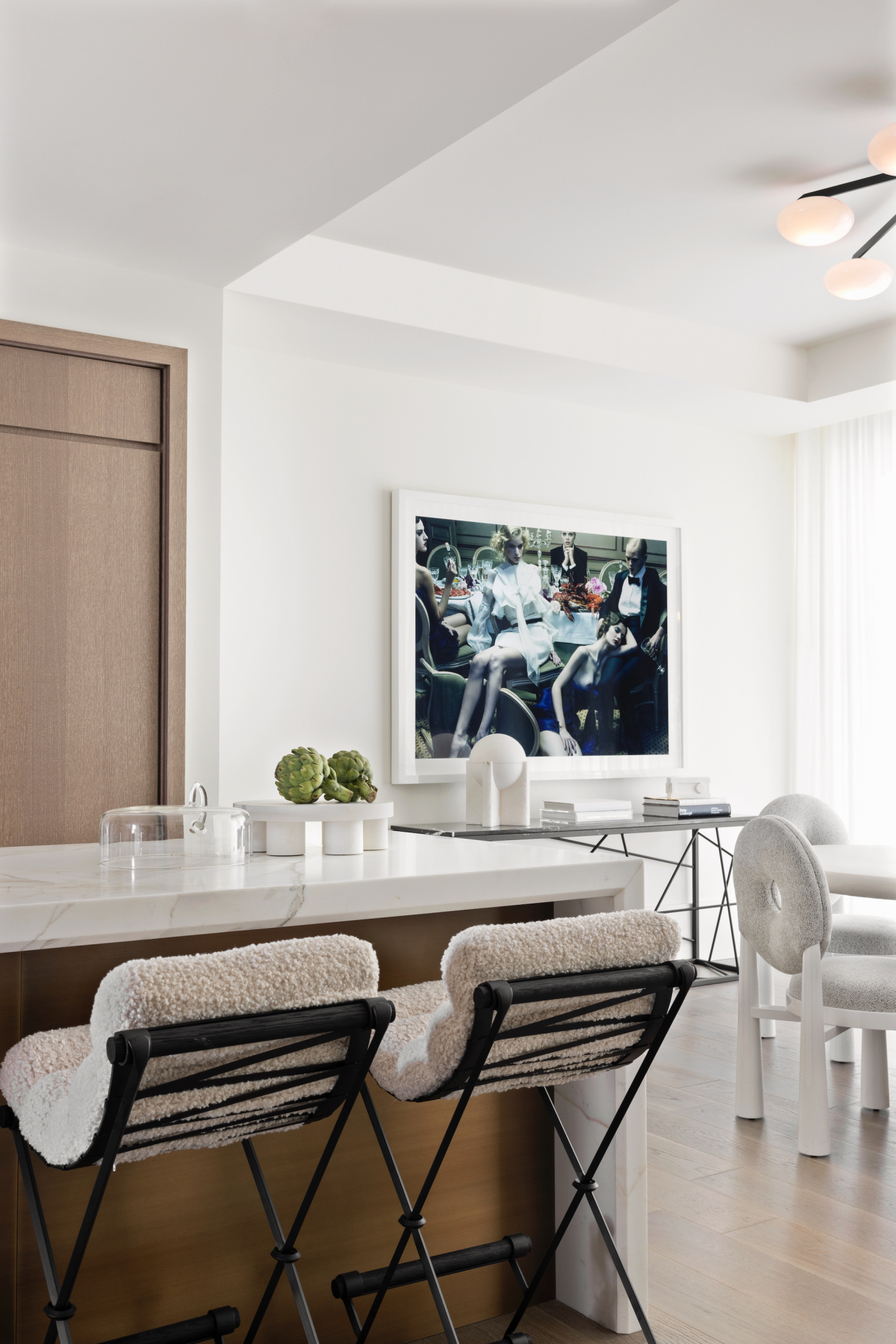 EF: What current collecting trends are on your radar, if any?
KS: While this isn't a novel concept, I personally love discovering talent that has already produced an exciting body of work, but who hasn't been fully embraced for their unique contribution and potential. Working with clients who are as excited as I am by investing in art that will continue to increase in value as the artist's career accelerates is a real joy.
EF: How does your decorating at home influence your clients or your projects for them?
KS: I'm always trying new things and exploring in my own home, whether it relates to aesthetics, comfortability, or other. When I find something that I love, I always keep it in mind to see if and how it can be incorporated it into my projects.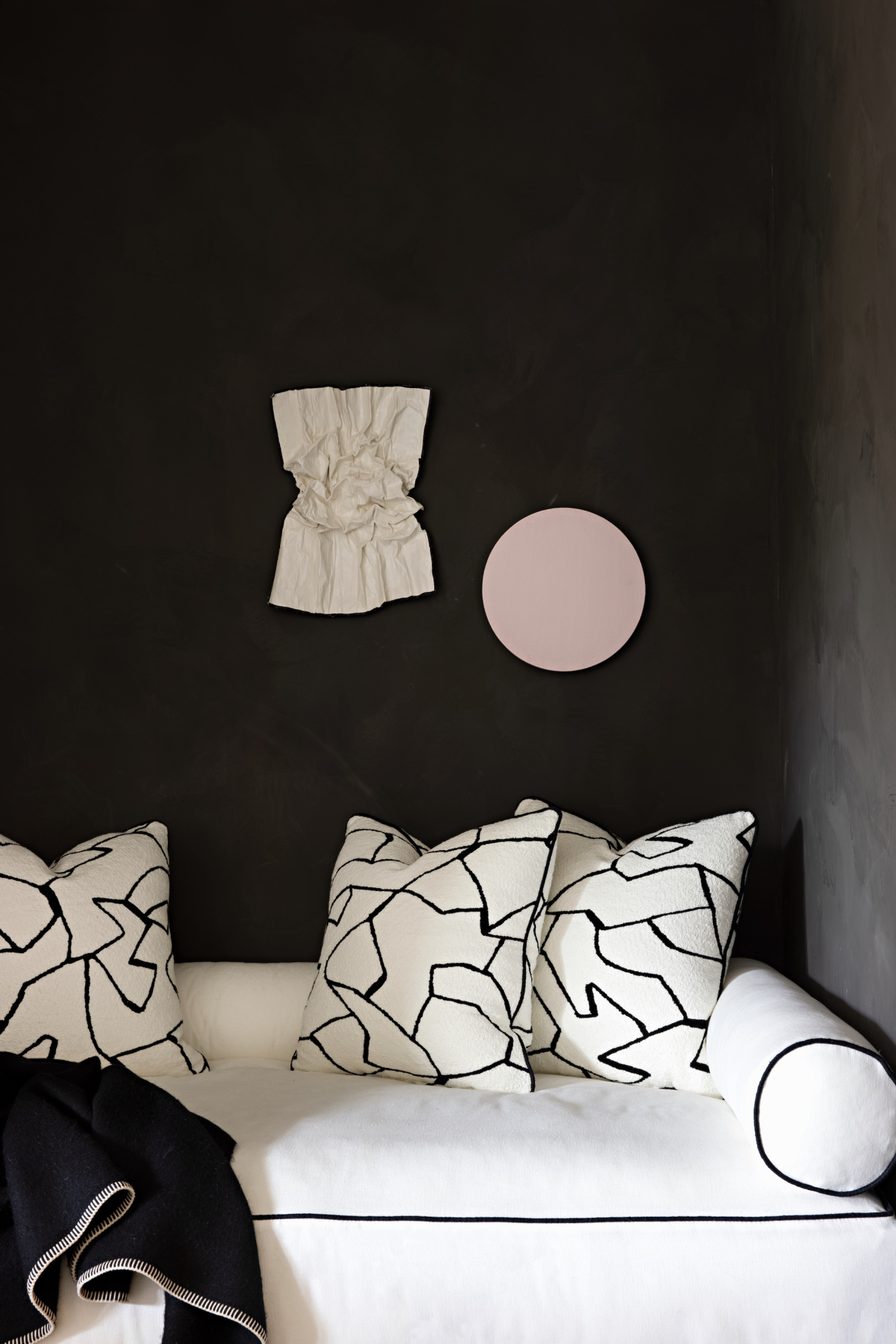 EF: Do you collect for pleasure or aesthetic? Are they inherently related?
KS: For me, pleasure and aesthetics are intertwined. I love beautiful and interesting things and it brings me joy to surround myself with anything that meets that criteria. To become a part of my collection, I have to love a piece on its own, but it also must work within the environment. There have been a few instances recently where I been so drawn to a piece that I have redesigned an entire room to make it work.
EF: Does the marketplace help your discovery?
KS: The marketplace has been a real asset to my process. I find myself spending a lot of time browsing, getting inspired, taking screenshots, and sourcing.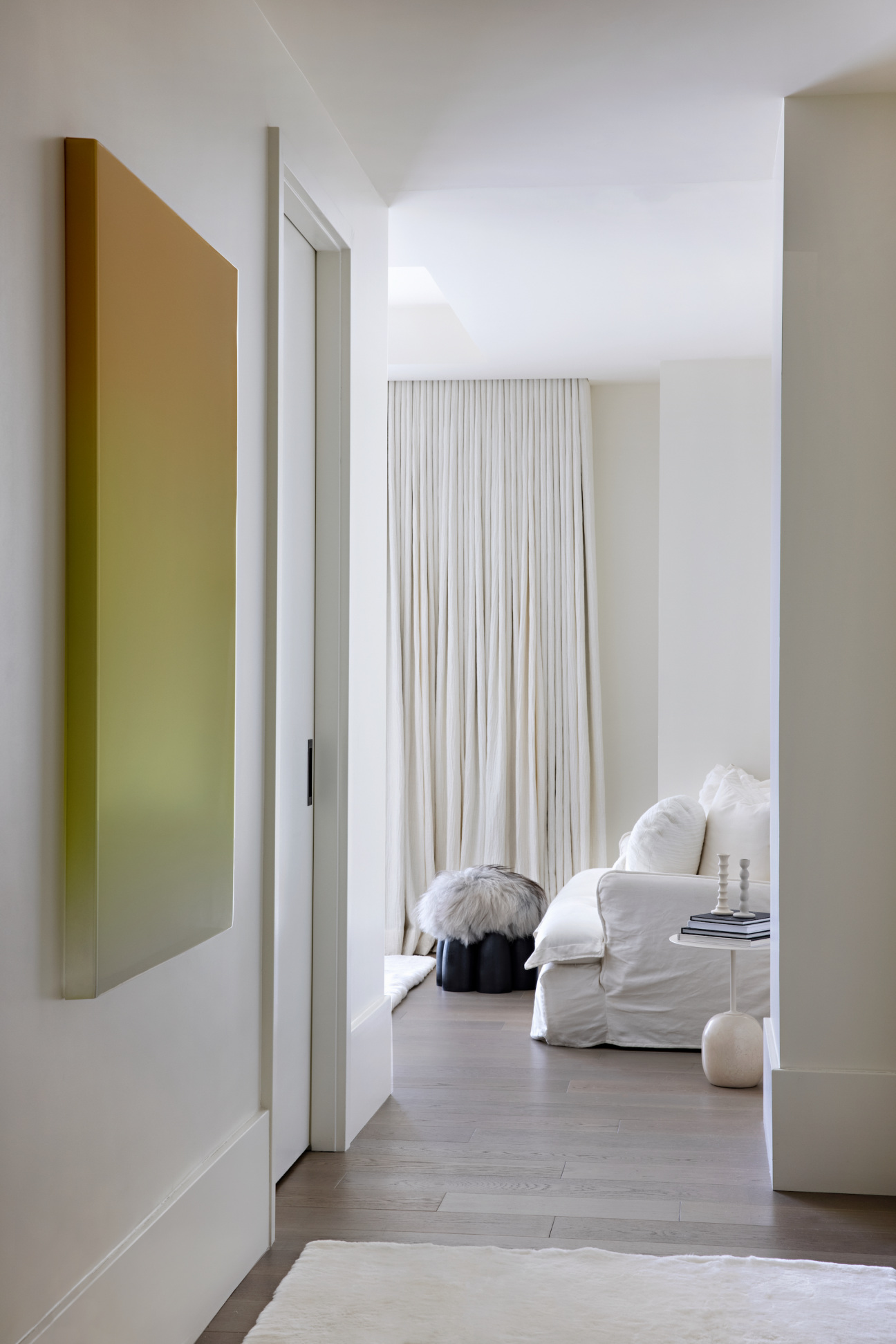 EF: In terms of discovering new artists/designers, what are your trusted methods?
KS: There are so many avenues for discovery. While social media, magazines, and other more readily forms of exploration are helpful, I dedicate a lot of time to walking through galleries and museums. I also love to speak directly with artists to see who they are excited about and inspired by. I find they have some of the best eyes and feel for talent.
EF: What is the next piece on your radar?
KS: The next piece on my radar is something by Jen Guidi. Beyond that, even though it is an extraordinary reach, I would love at some point to have an original Picasso or Basquiat.
EF: What is the last piece you purchased?
KS: I just purchased an Alexander Tovborg in Tokyo.
EF: What is the one piece that got away?
KS: Jonas Wood circa 2012…Big mistake…Huge.