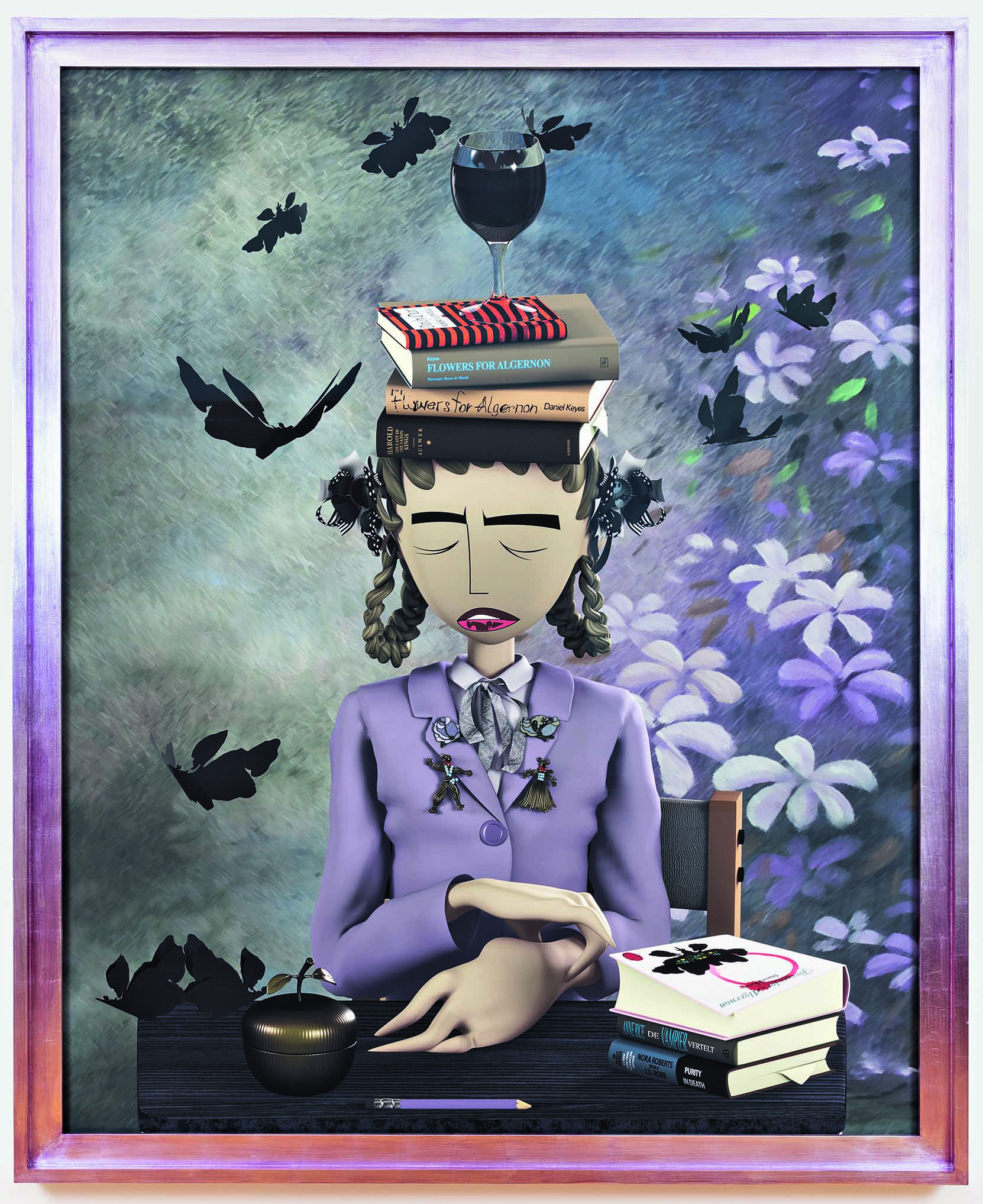 Société Berlin Société's Unlimited presentation is dedicated to an installation by Cultured 2017 Young Artist Bunny Rogers, "Self-portrait as Clone of Jeanne d'Arc." For years, the artist has made work about the 1999 Columbine shooting. Here, she continues that series with 15 self-portraits that combine her own presence with that of Joan of Arc.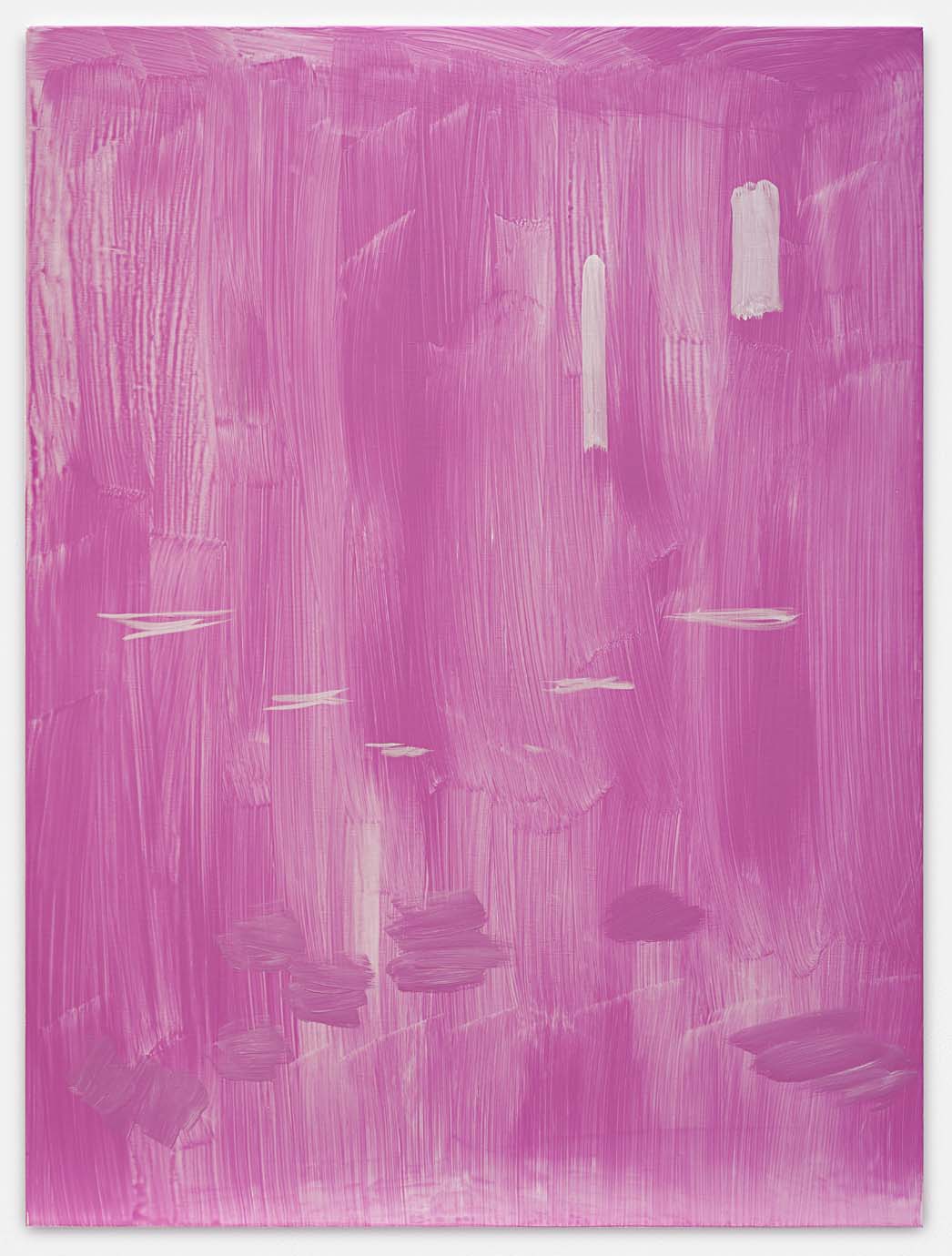 Greene Naftali In addition to bringing a Dan Graham pavilion to the Parcors section, Greene Naftali offers a selection of works by gallery artists including Allen Ruppersberg, Michael Krebber, Jacqueline Humphries, Andy Robert, Lutz Bacher, Richard Hawkins and Tony Conrad. Anchoring the space is a colorful sculpture by Rachel Harrison.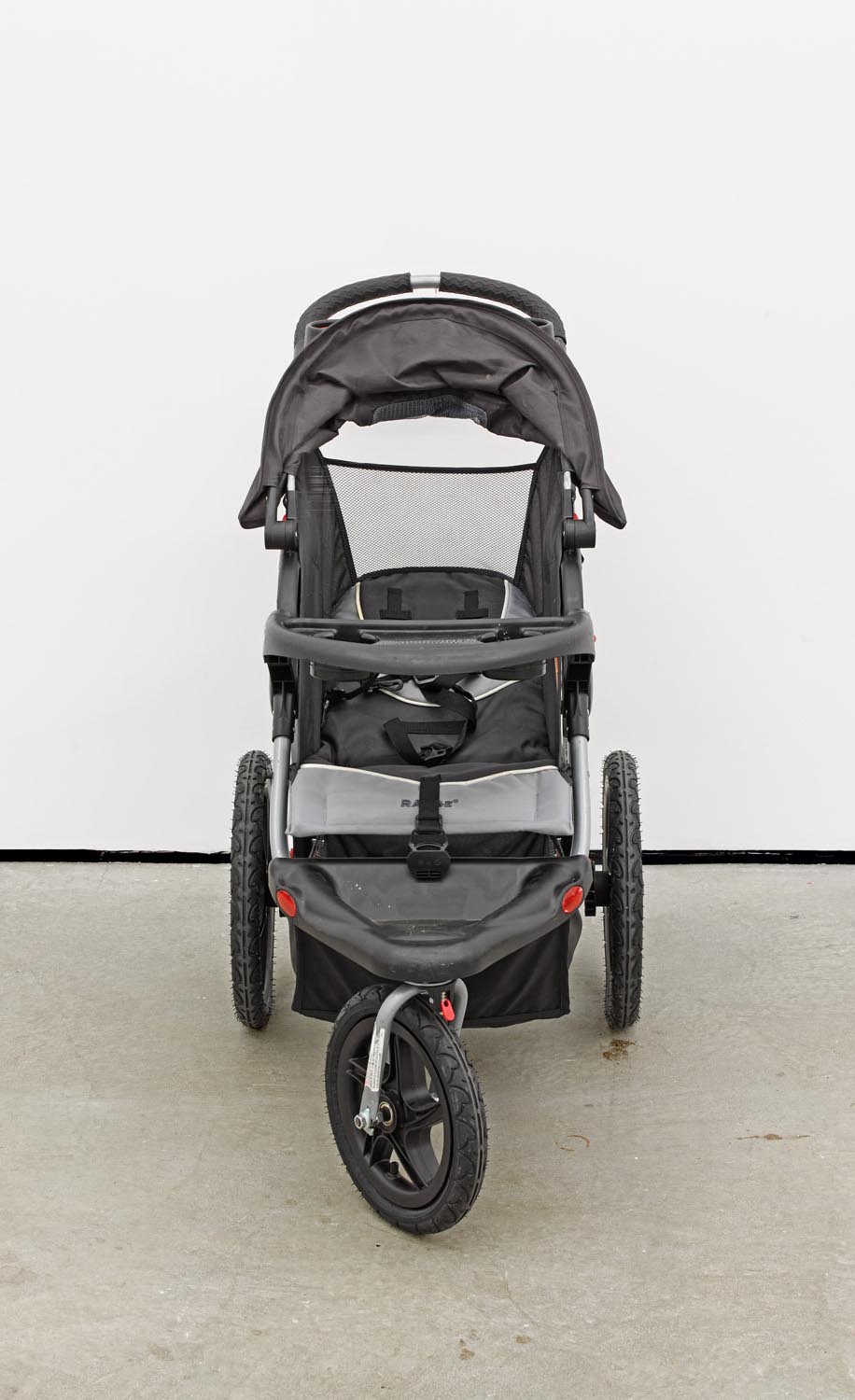 Cameron Rowland's Baby Trend Range Jogging Stroller, 2018 Baby Trend Range Jogging Stroller sold for $13.50 18 × 27 × 43 inches (45.72 × 68.58 × 109.22 cm) Rental at cost In the United States, property seized by the police is sold at police auction. Auction proceeds are used to fund the police. Civil asset forfeiture originated in the English Navigation Act of 1660.[1] The Navigation Acts were established to maintain the English monopoly on the triangular trade between England, West Africa, and the English colonies.[2] As Eric Williams writes, "Negroes, the most important export of Africa, and sugar, the most important export of the West Indies, were the principal commodities enumerated by the Navigation Laws."[3] During the seventeenth century, the auction was standardized as a primary component of the triangle trade to sell slaves, goods produced by slaves, and eventually luxury goods. The auction remains widely used as a means to efficiently distribute goods for the best price.[4] Police, ICE, and CBP may retain from 80% to 100% of the revenue generated from the auction of seized property. [1] Caleb Nelson, "The Constitutionality of Civil Forfeiture," The Yale Law Journal 125, no. 8 (June 2016), https:// www.yalelawjournal.org/feature/the-constitutionality-of-civil-forfeiture. [2] Eric Williams, Capitalism and Slavery (Chapel Hill: University of North Carolina Press, 1944), 56–57. [3] Williams, 57. [4] Brian Learmount, A History of the Auction (London: Barnard & Learmount, 1985), 30–31. Courtesy the artist and ESSEX STREET, New York.
Essex Street Since his acclaimed 2016 exhibition at Artists Space, the young conceptualist Cameron Rowland has continued his institutional critiques of judicial and market systems. For the solo booth at Art Basel, Essex Street presents a series of works by Rowland—none of which are for sale. The most collectors can get is a long-term rental.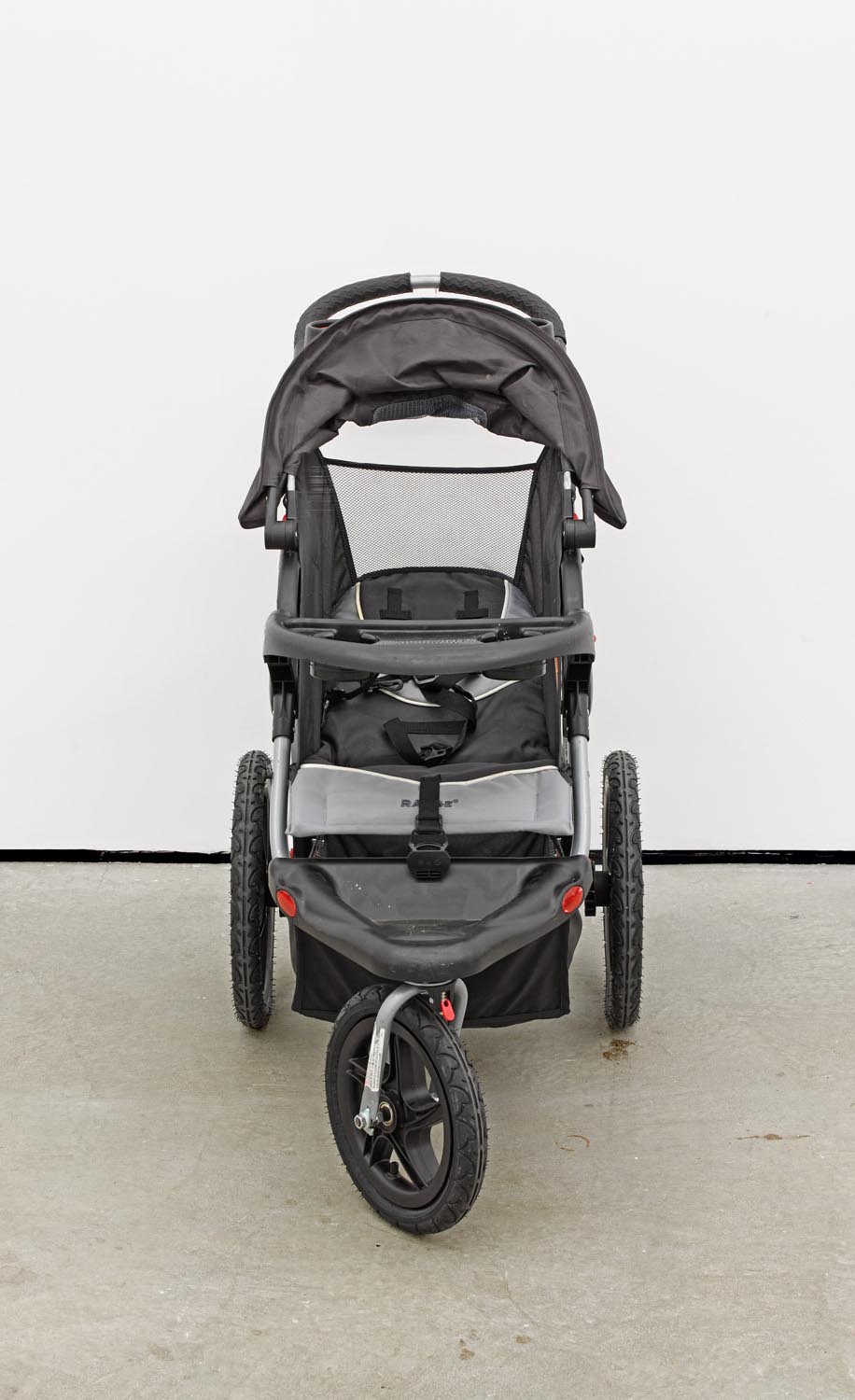 Pilar Corrias An installation by Cultured 2019 Young Artist Christina Quarles at Pilar Corrias' booth featuring candy stipe pinks and red acrylic paint on canvas stretched directly on the walls of the space. The young Los Angeles-based painter is ever-evolving and digging deeper into issues of identity and painting, utilizing a palette that brings a joy to the weighty content.
Tina Kim Gallery / Kukje Gallery The New York and Seoul-based gallery makes a statement in the Unlimited section of the fair with a meticulously-built sculpture by Suki Seokyeong Kang, whose work can also be seen right now at the Venice Biennial. Kang's work often touches on historical Korean culture, tying it to an immediate engagement with the contemporary built environment.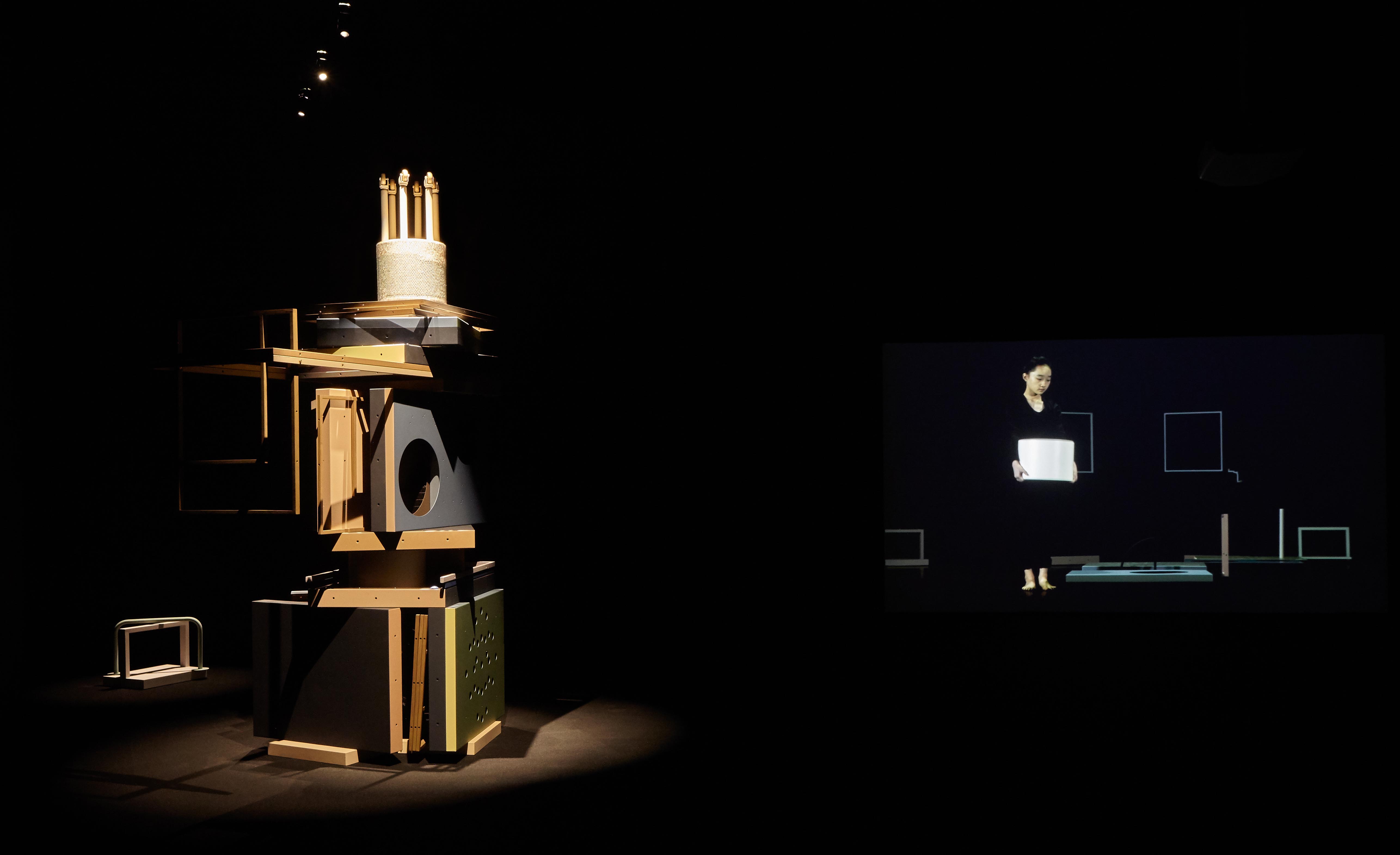 Balice Hertling The Parisian gallery brings a suite of paintings by rising talent Xinyi Cheng, who was bestowed with the BaloisePrize this year. With a haunting but not quite dark sensibility, Cheng's paintings stay with you long after seeing them.