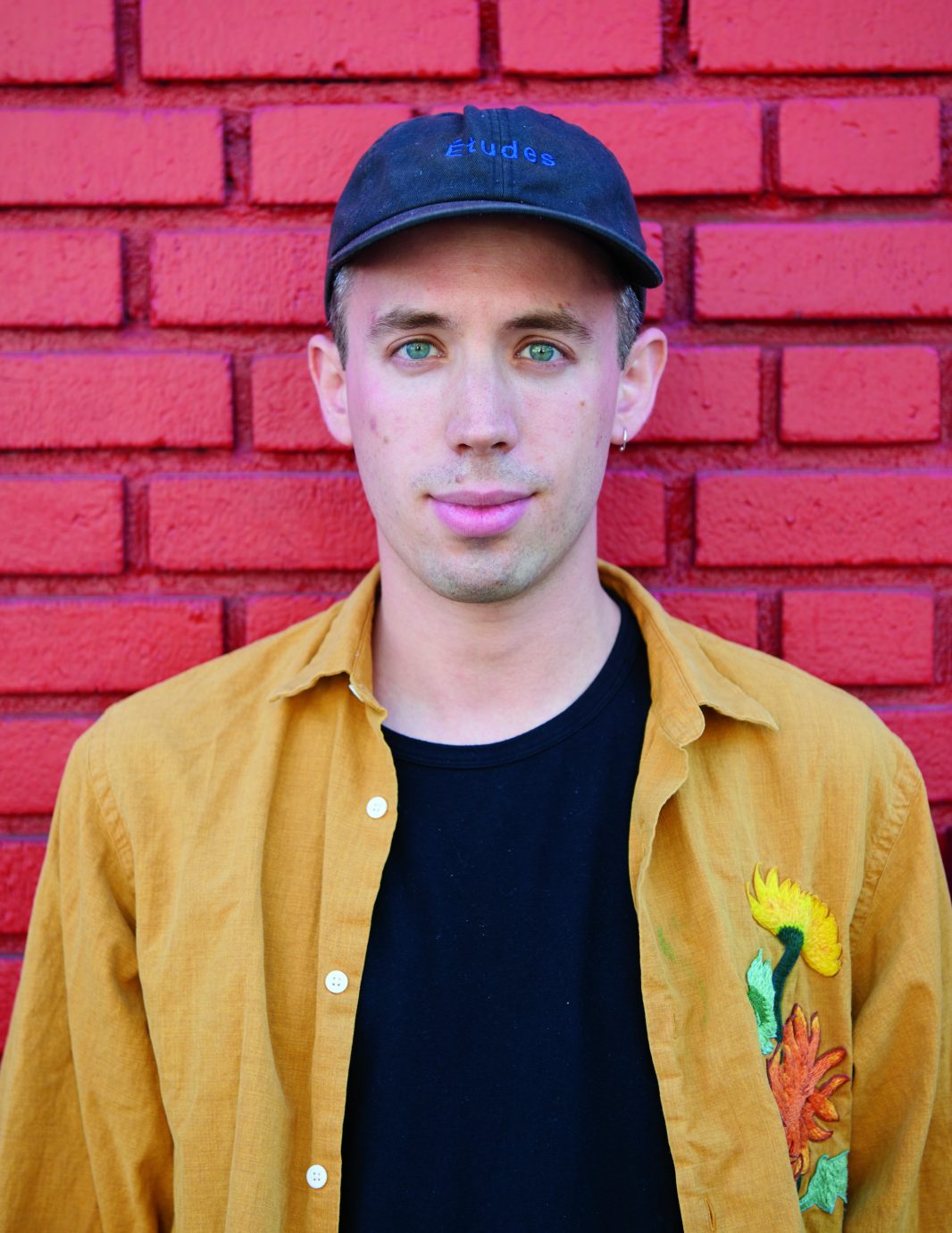 At Micah Hesse's day job, the New York-based artist uses programs such as After Effects to edit commercials for advertising agencies. After hours, the Cooper Union graduate applies his skills for rendering and animating toward his own practice, which lately has consisted of poetic vignettes of either 3D-modified footage or completely CGI-rendered environments.
In his silent looping landscape Stranger With The Rain, 2015, for instance, Hesse builds out a New York City subway car completely from "scratch" riding into infinity on a sea of Coca-Cola. "I really loved making this piece because I loved creating the metal bars of the subway train," Hesse says. "I think they are so sculptural. I'd ride the subway every morning and look at the way the pieces fit together. I don't think I took any pictures. I did it from memory."
The city is an omnipresent muse in Hesse's most recent bodies of work, a function of both access and Hesse's interest in investigating the immediate world around him. In his more recent work Lobbyless, 2016, which he screened at Art Brussels this past spring, Hesse takes the grand entrances of financial district buildings as a surface for delving into power and how it manifests in the corporate office environment. Hesse spent months, nearly half a year, taking walks with friends shooting and tracking different lobbies before stitching them together with animations. "I'm not not trying to make it look real," he says. "If you go 90 percent realistic that is enough. You can always tell it is animation and I kind of like that." Like a sculpture, Hesse's interest is not in recreating reality, but forcing new conversations through intervention and the introduction of the uncanny.