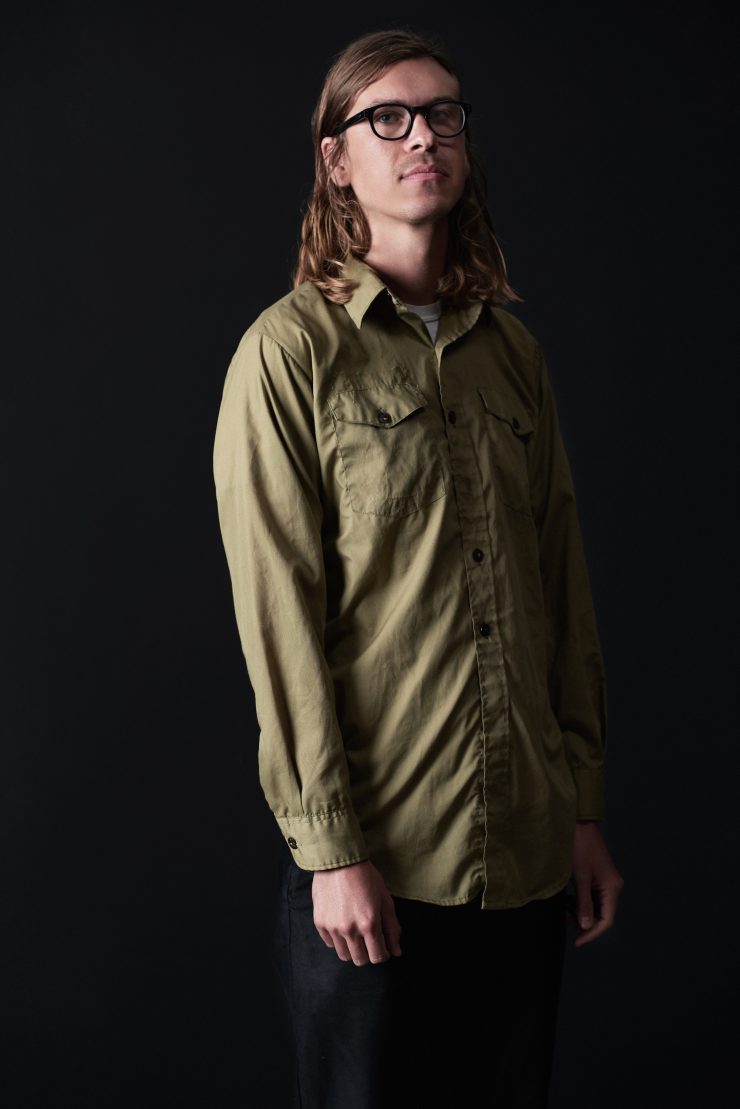 Orion Martin's playful paintings depict friends, fruit, well-hung mythical creatures and flora in a colorfully kitschy way that is also crispy and chic— all with a dose of humorous irreverence. The L.A.-based artist is currently working on paintings for Bodega's booth at NADA Miami Beach.
How do you know a work you've made is good? When you're away from it for a while, then you feel good about it. When I first finish a painting I end up hating it, because I spend a long time with it, and then it's a traumatic relationship, but a little bit of distance makes you grow fonder.
How do you find inspiration? I save things on my phone a lot. Looking around you see a sign that looks like it would be a good painting, then you make a painting that tries to look like that sign.
If you could trade with anyone, who would it be? I would probably trade with Jim Nutt. But I don't know if he would want my paintings. Do they have to want the painting? Because he was my teacher, and I don't know if he liked my paintings. But I like his a lot.
When you aren't in the studio, where are you? Probably with my girlfriend. I like TV a lot. I'm watching Transparent.
In your practice, what comes naturally to you and what do you have to force? I would say painting comes naturally. But painting in a weird shitty room for 12 hours a day is a bleak existence.