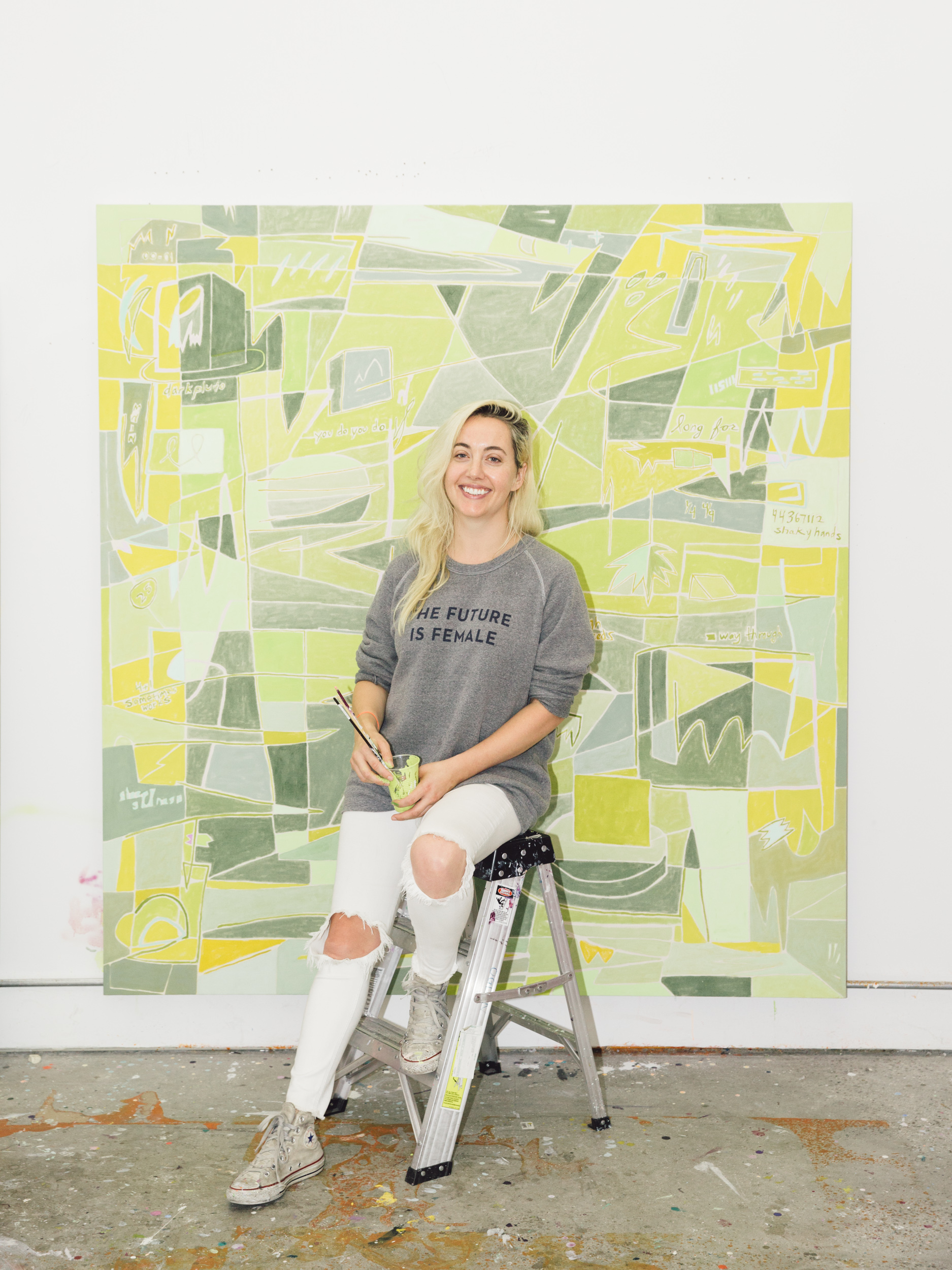 After a recent burst of exhibitions—including a solo show at Embajada in San Juan, Puerto Rico, and a group exhibition in Bushwick—Margaux Ogden is at work on a new series of her colorful, text-scrawled canvases. This fall, her book, "Flooded Penthouse," published in collaboration with writer Hunter Braithwaite, was excerpted in the Paris Review.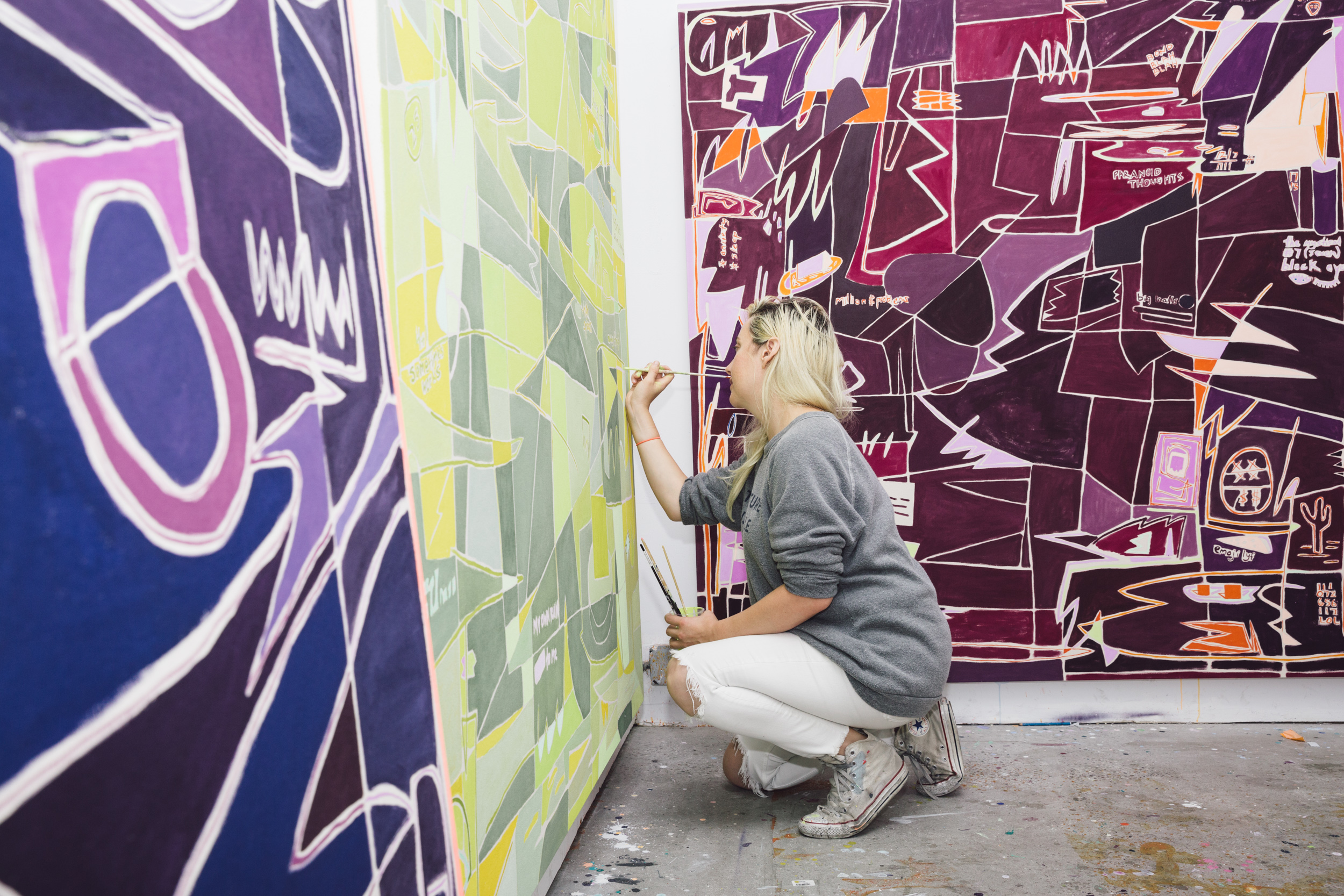 Tell us about your first gallery experience?
My first show in New York was actually held at an empty storefront in Brooklyn. A couple friends and I applied to show our work there. It was supposed to be up for several weeks but someone threw a rave in the space and damaged the work, so the show came down after just a few days.
If you could trade with anyone, who would it be?
I dropped out of Bard's painting program before I could study with Amy Sillman, but I would love to live with one of her paintings.
How did you fund your first works?
I've always had a day job. My first job after college was for Damon Dash's record label. I've also worked at Condé Nast, Vera Wang, an oyster farm, and I'm painting a bathroom this week. I also put a lot of materials on my credit card.